Makes 6 Servings
WINE PAIRING
Vouvray or dry reisling from Pfalz
This is a light and incredibly simple salad dressed with a preserved meyer lemon vinaigrette (but you could use any preserved citrus fruit, make a basic vinaigrette, or subsitute mayonnaise & lemon juice) that showcases the beautiful flavor of top quality crab meat. The appearance of this salad will change depending on which variety of crab you use. Peekytoe meat (as shown here) will provide smaller pieces with a fine string consistency, whereas Dungeness crab will be in large fluffy chunks.
As alternatives to serving this as a simple seafood salad, you could put it in a toasted brioche bun for a delicious crab salad sandwich or toss it with salad greens to get more servings out of the same amount of crab.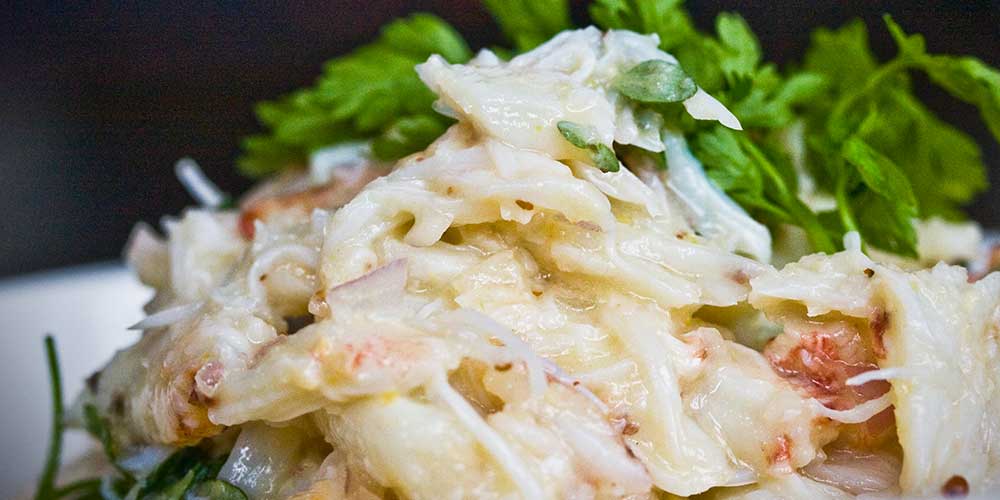 DIRECTIONS
1
Lightly toss all ingredients together.
2
Garnish with an herb sprig and a small meyer lemon wedge. Serve.