Chicken salad sandwiches are a summer picnic classic. This upscale version is made with preserved lemon aioli and mustard microgreens for just a bit of heat.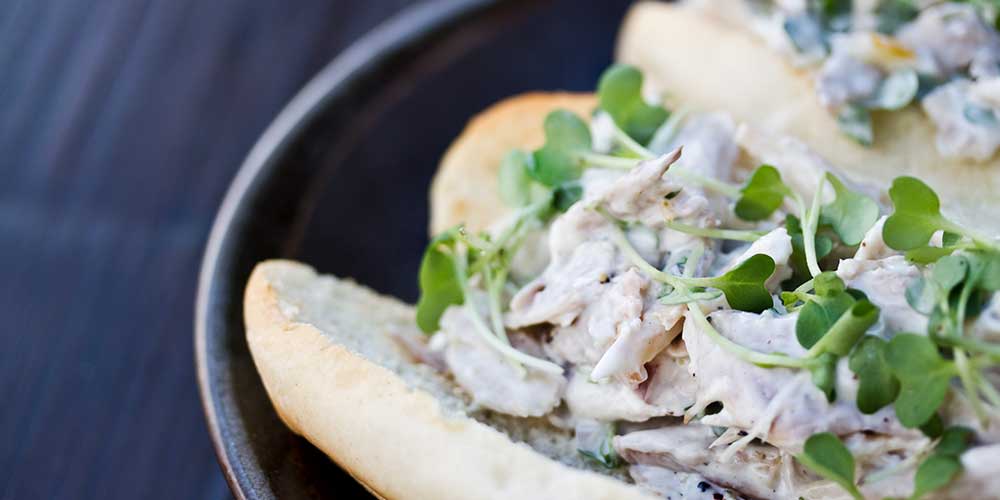 INGREDIENTS
Preserved Lemon Aioli:
½ tbsp mayonnaise (we recommend homemade mayonnaise, but you could use your favorite store-bought mayo)

1 tbsp Preserved Meyer Lemon, minced

½ tsp Shallot, minced

Salt & Pepper to taste
DIRECTIONS
1
Stir together all the aioli ingredients to combine. Stir in the roasted chicken.
3
Spread the chicken salad on the bun. Top with the micro mustard Dijon. Serve.