Cherry Chutney Chard with Rice & Beans
Hearty, satisfying and vegetarian/vegan! This recipe is really more of an example designed to show you how easy it is to jazz up old standbys with the addition of a few dollops of fine preserves. Just a little bit of chutney brings a lot of flavor to sautéed greens.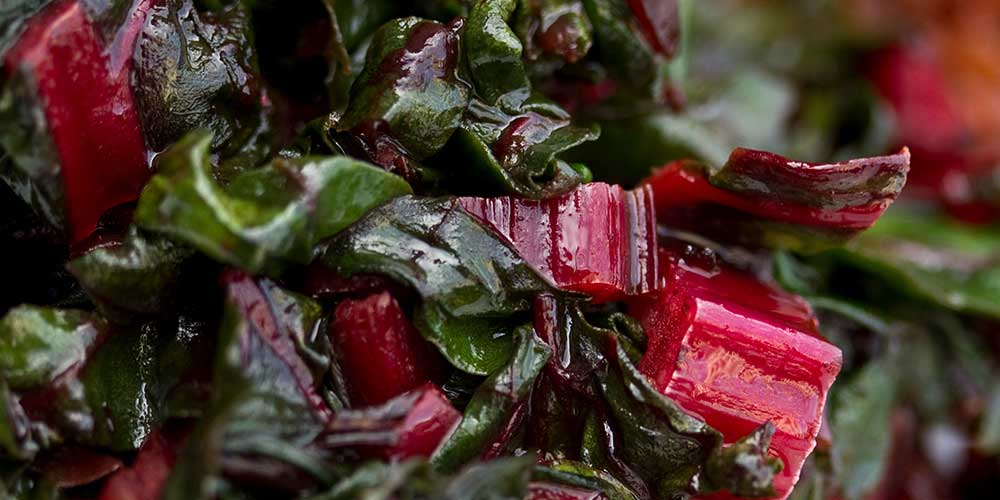 INGREDIENTS
½ cup Bing Cherry Chutney, plus extra for the plate

1 cup Rice (we used Camargue Red Rice)

9 oz Dried Beans, soaked (we used Giant Peruvian Lima Beans)

1 bunch Swiss Chard, cleaned & chopped

1 Garlic Clove, peeled

2 tbsp Olive Oil

½ tsp of Salt

Salt & Pepper
DIRECTIONS
1
Cook the rice and beans as you normally would (times & liquid quantities will vary with the varieties used).
2
In a large frying pan over high heat, warm up the olive oil. When the olive oil starts to shimmer, add the garlic clove.
3
Stir the garlic clove around the oil, taking care not to burn it. Once the garlic clove is golden brown on all sides, remove it from the oil & discard.
4
Reduce the heat to medium and add the chard and salt. Cook, stirring frequently, until the chard starts to wilt.
5
Add the cherry chutney to the pan and continue to stir. When the chard is cooked the way you like it, take it off the heat.
6
Serve the chard with the beans, rice and an additional dollop of cherry chutney.
Recipe by Rebecca Staffel of Deluxe Foods