Braised wild boar belly is succulent, rich, and pretty easy to make. Cook it as part of an entree, perhaps crisped up on the grill or stove top right before serving. Or, slice it thin as a sandwich sandwich embellishment or served with a salad.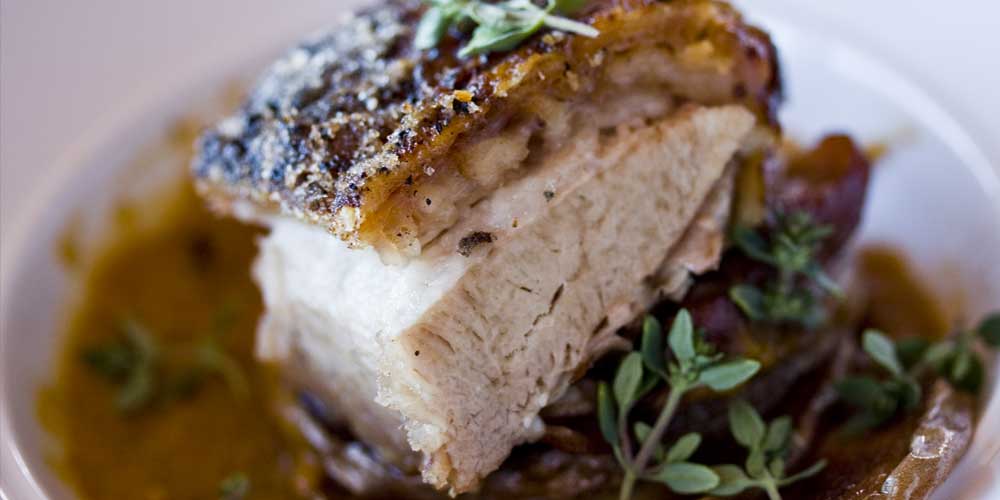 DIRECTIONS
1
Brine the boar belly in the solution overnight in your fridge.
2
Preheat your oven to 325.
3
Cut the belly into pieces that aren't too big to lay into your braising pot in a single layer.
4
Score the belly fat in a shallow crisscross pattern on the non-rib side.
5
Get the oil hot in a pan over medium/medium high heat.
6
Lay the pieces of belly in the pan fat-side down, and sear to render out the fat.
7
Flip the belly once it has developed a brown crust, and quickly sear the other side
8
Pour off the excess fat, and deglaze the pan with the beef stock (pour in enough to cover the belly).
9
Cover the pan, and bring the stock to a simmer.
10
Move the pan to the oven to braise for an hour and a half, until tender.