These baked oysters make a great easy appetizer or party food fresh out of the oven. Bubbly and satisfying, the flavor of the oysters is augmented, not overpowered, by a smooth blanket of porcini duxelles topped with crunchy toasted breadcrumbs.
If you need help opening your oysters, read our how to open an oyster tutorial with step-by-step photos!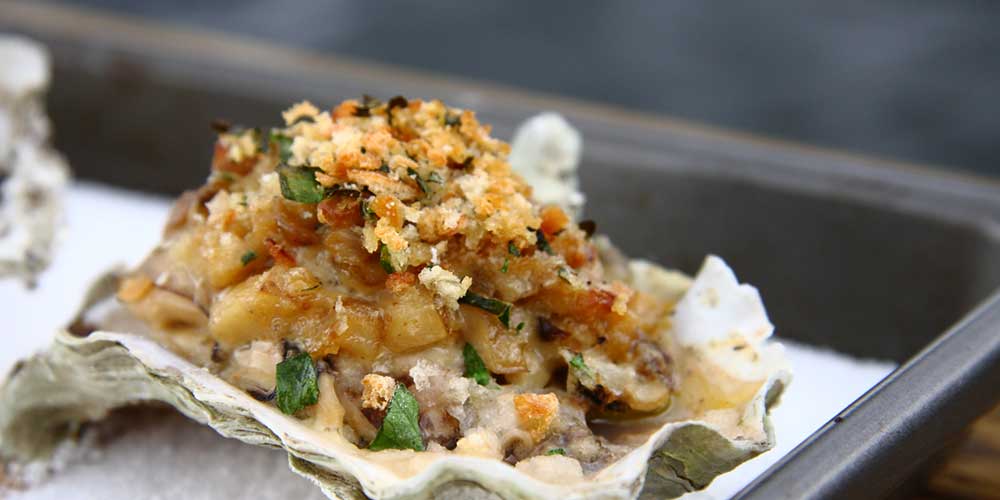 DIRECTIONS
1
Preheat your oven to 400 degrees.
2
Make the wild mushroom duxelles and set them aside.
3
Toss the bread crumbs, salt, pepper, and finely chopped parsley.
4
Shuck the fresh oysters, loosen the meat from the bottom shell and lay them out on the half shell on a bed of rock salt or kosher salt in a small baking sheet.
5
Top each oyster with a hefty dollop of the duxelles and a light covering of seasoned bread crumbs.
6
Bake the oysters in the oven until the crumbs have browned and the oysters are bubbly.
The same salt base can be reused for baking more oysters.