A simple yet swoon-inducing appetizer featuring a blend of bacon, thyme, clams and sweet caramelized onions finished off with grassy extra virgin olive oil.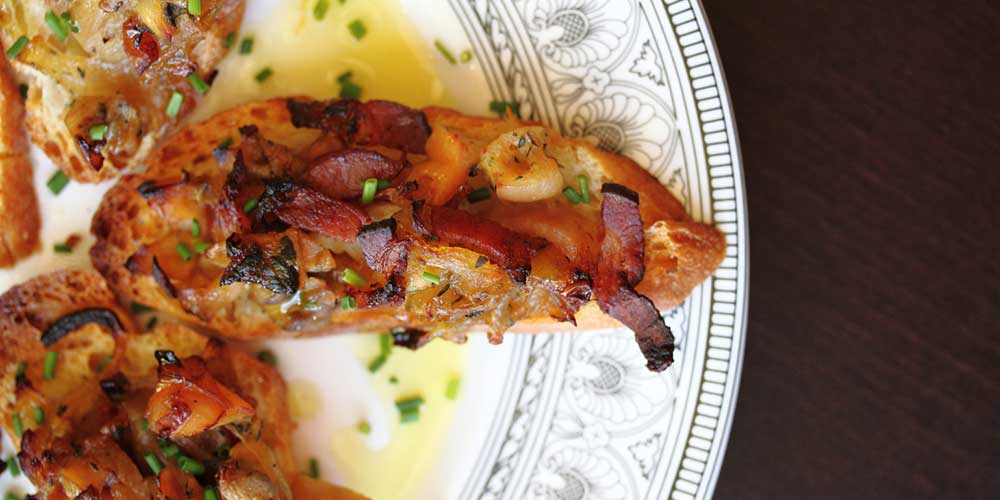 DIRECTIONS
1
Add the bacon to a pan and cook over medium-low heat to render out the fat.

2
Once the bacon has been rendered, remove it from the pan & reserve.
Caramelize the onions
in the bacon fat.

3
Pull the clams from their shells and roughly chop them, removing any of the membrane that's clinging to the meat and any particularly tough muscles.

4
Stir together the bacon, onions, clams and thyme.
5
Thinly slice the French bread and top with the clam mixture. Toast until the surface is browned.
6
Drizzle on some extra virgin olive oil and sprinkle with extra thyme. Serve.