Besides dry rubs, there's another method for sticking flavor to the outside of your steaks (and other cuts): wet rubs (aka pastes). This wet rub gets most of its flavor from the ancho chilies, but the other ingredients work together to add depth, complexity, and a bit of citrus tartness to it. We used it on grass-fed beef flank steaks with delicious results, but it would work well on any steak.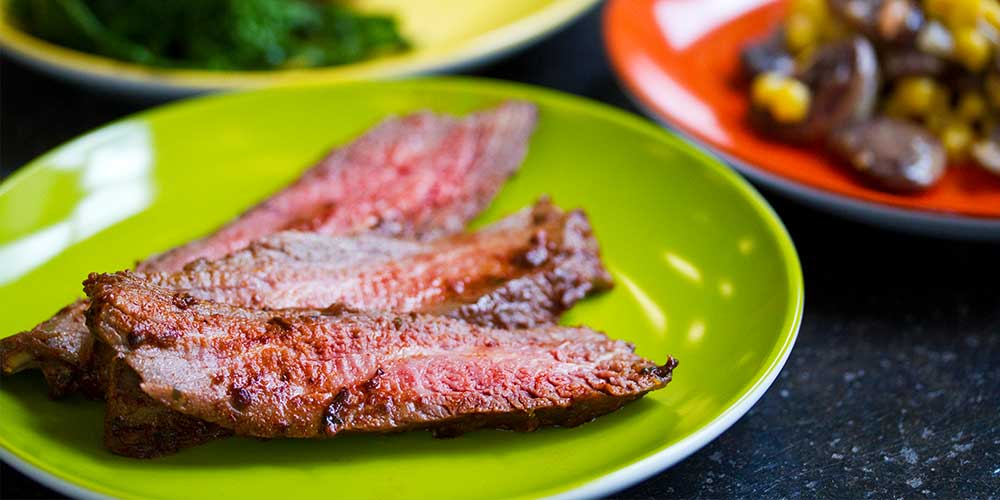 INGREDIENTS
3 cloves of Garlic

2 tbsp Fresh Cilantro

2 tsp Salt

2 tbsp Lime Juice

2 tbsp Oil (we used safflower)
DIRECTIONS
2
Combine the chilies, garlic, cilantro, salt, lime juice and oil in a blender or food processor. Blend to combine.
3
Rub the paste on the meat.
4
Optional, But Recommended: Rest the meat in your refrigerator for several hours prior to cooking it to allow the flavors to start working on the meat.
5
Grill, broil, roast
or cook the meat however you otherwise would.
Browse More:
Dried Chile Recipes
Meat Recipes