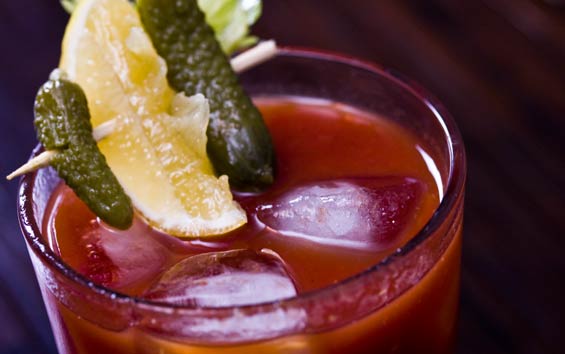 Fresh Horseradish Bloody Mary
This is a more conventional (but finely tuned) take on the classic bloody mary than our spicy wasabi bloody mary recipe or this Szechuan Button Bloody Mary, but it calls for freshly grated horseradish root rather than jarred (and significantly toned down) horseradish. Layers of aquavit, pepper, tomato juice, Worcestershire and horseradish are blended together into a smooth, rich cocktail.
Ingredients: (per serving)
2 oz aquavit
½ tsp freshly ground Tellicherry Peppercorns
1 tsp Worcestershire sauce
2 tsp fresh horseradish
3oz tomato juice
1 cornichon (aka gherkin)
1 wedge of lemon or sweeter meyer lemon
Celery leaf (optional)
Ice
Toothpick

1. Wash and peel the horseradish. Grate it using a microplane grater or (in a pinch) the smallest holes on a box grater.
2. Combine the horseradish, aquavit, pepper, Worcestershire sauce and ice in a tall glass. Top with the tomato juice.
3. Move to a shaker to blend and chill the ingredients, then return the finished cocktail to the glass.
4. Garnish with the lemon wedge and cornichon skewered with the toothpick and a celery leaf.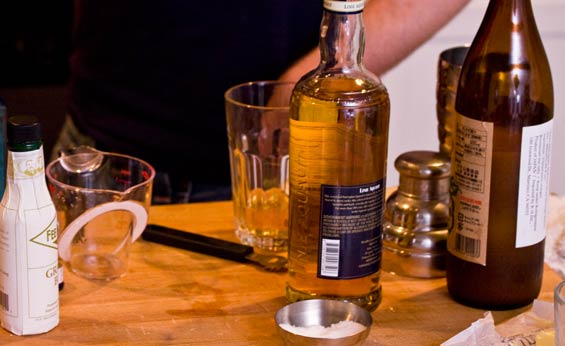 ___________
Browse More:
Cocktail & Beverage Recipes
Root & Rhizome Recipes