Za'atar Buttermilk Ranch Dressing
Creamy, rich & herby – one taste of this ranch dressing & you'll be hooked!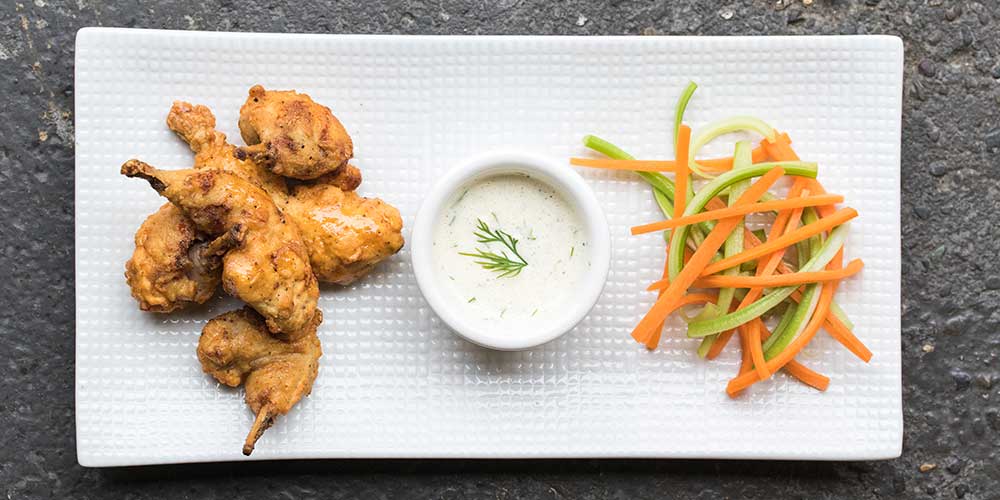 INGREDIENTS
1 Egg Yolk

1 tsp Mustard

1/8 cup White Wine Vinegar

1 tsp Lemon Juice

½ cup Neutral Flavor Oil (vegetable oil or grapeseed oil)

1/8 cup Buttermilk

1 ½ tbsp Za'atar

¼ cup chopped Fresh Dill

Salt & Pepper
DIRECTIONS
1
In a small bowl combine the egg yolk, mustard, white wine vinegar & lemon juice. Whisk until well combined.
2
Slowly drizzle in the oil, whisking constantly, until a smooth but thick mayonnaise forms.
3
Taste & season as desired with salt & pepper.
4
Fold in the za'atar, buttermilk, and dill.
5
Optional: For the best flavor, let the sauce rest, covered, in the fridge for a day so the flavors can meld.