Sweet, piney, citrusy, this sorbet is exotic & refreshing – an intriguing way to finish a meal.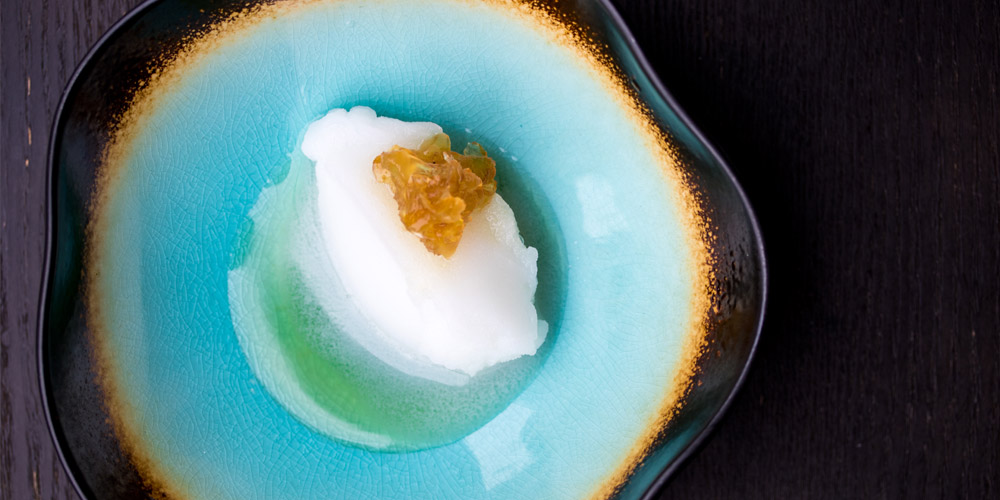 INGREDIENTS
2 tbsp (two 10g packs) Small Mastic Tears

3 cups Water

4 tbsp Yuzu Juice

¾ cup Granulated Sugar

¼ cup Full Fat Greek Yogurt
Optional (But Recommended): Candied Yuzu Peel from Yuzu Marmalade
DIRECTIONS
1
Wrap the mastic in a cheesecloth bundle and tie it closed. Simmer the mastic bundle in a pot with the water for three minutes.
2
Remove the pot from the heat and stir in the sugar. Let the liquid cool to room temperature with the mastic still in it.
3
Remove the mastic bundle & discard it. Stir in the yuzu juice and the yogurt.
4
Chill the sorbet base completely in the fridge.
5
Churn the base in an ice cream machine according to the manufacturer's instructions, then move immediately from the machine to a container & store in your freezer until hardened.
6
Serve in small bowls with some of the candied yuzu peel.