Here's a Japan-inspired take on a classic margarita that's very elegant. Yuzu juice adds complex depth far beyond lemon's, replacing its tartness with a blend of tart, honeyed and floral flavors.
Serving this cocktail straight up (without ice) lets the beautiful glow of the citrus juices shine through the glass unencumbered and keeps their flavor from being watered down.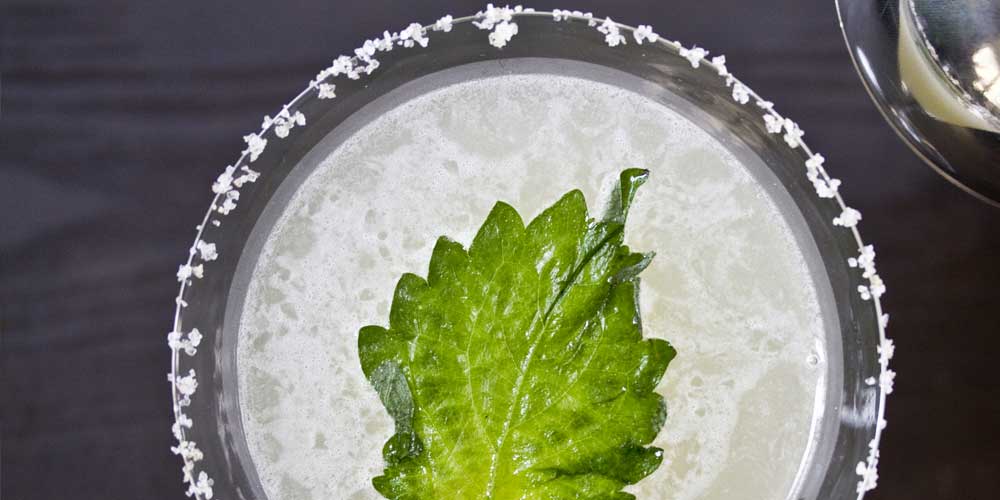 DIRECTIONS
1
Pour all liquid ingredients into a shaker.
2
Wet the edge of a martini glass (preferably with a cut lime), and dip it in the chile salt to season the rim.
4
Shake ingredients to combine & chill.
5
Strain into the martini glass.
6
Garnish with the shiso leaf & serve.