The magic of Ultratex Tapioca Starch is that it allows you to achieve a finished sauce consistency without having to reduce a liquid or cook it enough for cornstarch or flour to thicken.  This lets you preserve the fresh flavor and color of the raw ingredient(s).
We served this sauce with pink salmon fillet – the sorrel cut the richness of the salmon, without overpowering it, beautifully.  It would pair well with other seafood too.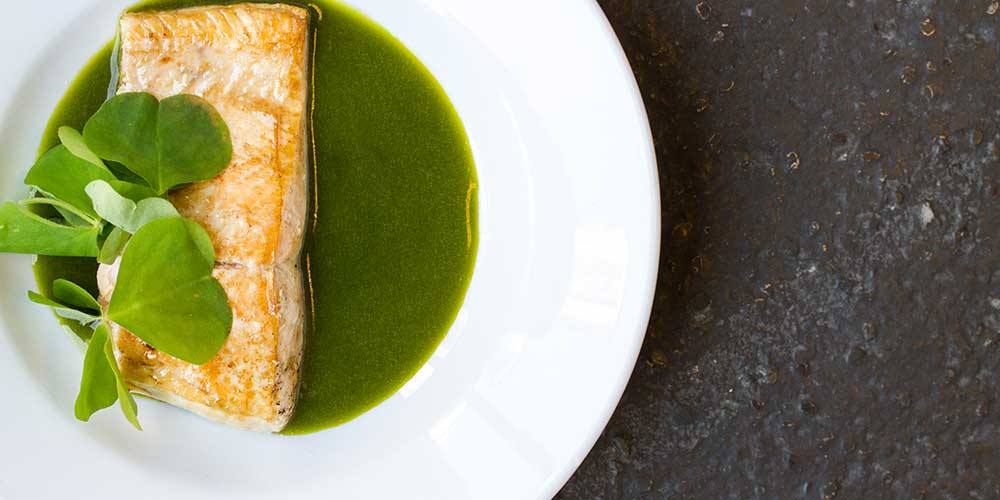 INGREDIENTS
2 generous handfuls Wood Sorrel

½ cup Water

2 tsp Ultratex 8 Tapioca Starch
Optional:

Additional Wood Sorrel for Garnish
DIRECTIONS
1
Combine the wood sorrel and water in a blender, blending until pureed.
2
Strain the puree through a fine mesh strainer and discard the solids.
3
Put the ultratex mixture in bowl and slowly pour the sorrel sauce in, whisking, until combined and thickened. Pour over additional ultratex & whisk more if you wish to thicken further.
4
Strain through a fine mesh strainer again to remove any clumps.