UPDATE: Someone's Thanksgiving table is going to have a creamy risotto dish with shaved truffles…and that table belongs to Amy (comment #71). Congratulations, Amy. We hope your holiday meal is fantastic!
The random number generator selected the lucky recipient of these Italian beauties, check it out below: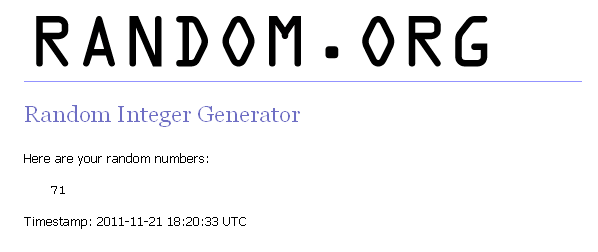 Truffles are sexy. They're so sexy, the mere sight of them incites food porn fantasies, case in point this post on Justin's blog.
Not only did we make readers blush, we also made them freak out. We decided to give one lucky reader a full ounce of fresh truffles. And not just any truffles…they were the crème de la crème: Italian white Alba truffles.
Want to know more about truffles? We knew you would. Learn about all of our fresh truffle varieties and satisfy your curiosity.