These wasabi smashed potatoes are a more rustic version of mashed potatoes with a mild wasabi flavor, but you could easily add more wasabi root to turn up the volume.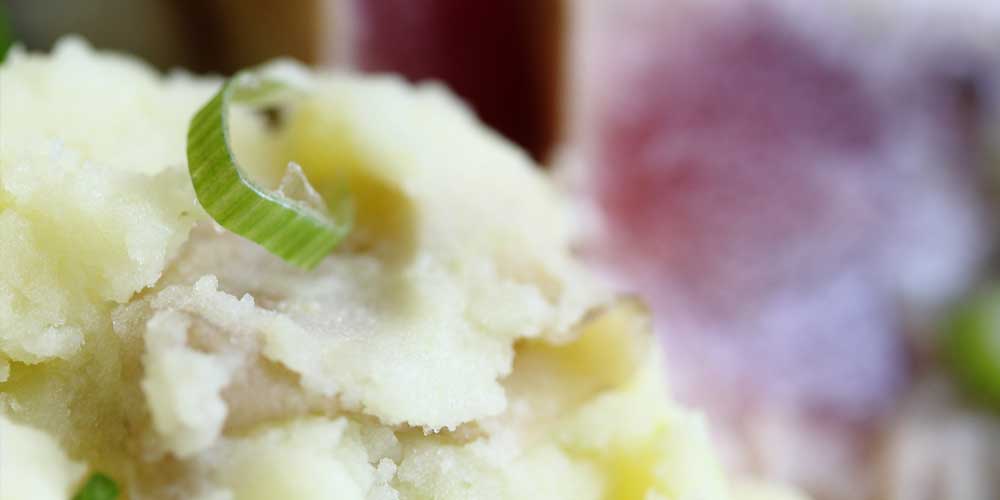 DIRECTIONS
1
Bring a large pot of salted water to a boil. Take the heavy cream and butter out of the fridge to allow them to come to room temperature.
2
Grate all the wasabi root you will be using, form it into a pile, and let rest, covered, for ten minutes before using (
how to grate fresh wasabi
).
3
Wash the potatoes, and cut them into similarly sized chunks. Do not peel them! Obviously, the smaller the pieces are, the faster they will cook, but what is important is that they are all of roughly the same size.
4
Add the potatoes to the water and boil until tender.
5
When the potatoes are tender, drain them, then return them to the pot. Using a wooden spoon, stir the potatoes vigorously until they begin to break apart and form a lumpy paste. Stir in the cream, butter, salt, and fresh wasabi to taste. Continue to stir until your desired consistency has been reached.
6
Serve garnished with the chives.