Making flour tortillas from scratch is easier than you think. These have a subtle beefy flavor thanks to the wagyu oil.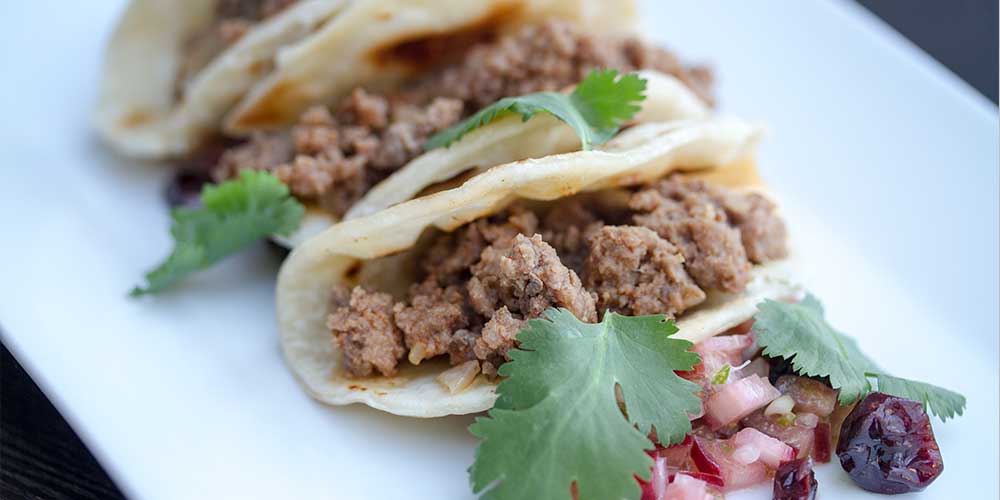 INGREDIENTS
1/2 cup cold Wagyu Oil

2 cups All Purpose Flour

1 tsp Kosher Salt

A little under ¼ cup Cold Water
DIRECTIONS
1
Put the flour in a large bowl with the wagyu oil and ¼ tsp kosher salt. Rub the fat into the flour with your hands, just as you would a pie crust (you could also pulse in a food processor, use a pastry cutter, or stir it in a stand mixer with the paddle attachment).
2
Add the cold water, a little bit of a time, stirring. You want to add just enough water so that the dough comes together into a ball.
3
Knead the dough to work the moisture though the ball. Wrap it in plastic wrap and let it rest for a half hour.
4
Separate the dough into 16 balls. Use a rolling pin to roll them out as thinly as possible.
5
Let the tortillas rest, covered, for five minutes so the gluten will relax, then roll them again to make them even thinner.
6
Optional: For a cleaner look, use a plate (as a guide) and a knife or ring cutters to trim off the ragged edges.
7
Cook the tortillas in an oiled frying pan (we like using a non-stick pan), until lightly browned on both sides.
8
Use the tortillas in your recipe.