Seared Veal Rib Chops, Truffled Root Vegetables & Vanilla Jus
Makes 8 Servings
WINE PAIRING
White Burgundy
Believe it or not, vanilla is a great ingredient to pair with the mild flavor of veal. Mixing black truffle salt into the root vegetables accentuates their natural earthiness without overpowering their flavors.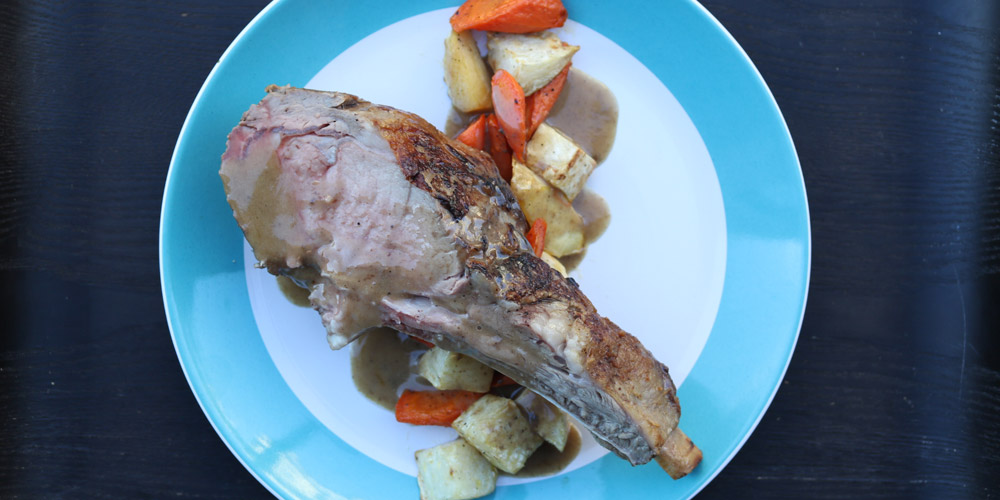 INGREDIENTS
Vanilla Jus

1 cup Meat Stock (veal, beef, or chicken)

Scraped Seeds from ½ Vanilla Bean (how to use vanilla beans)

Splash of Bourbon

2 tbsp Lemon Juice

Freshly Ground Black Pepper

3 tbsp Unsalted Butter
Truffled Root Vegetables
1 tsp Black Truffle Salt

1 tsp ground Black Pepper

3 Carrots, roll cut

1 Celery Root, peeled & 1" cubed

1 Parsnips, peeled & roll cut

2 tbsp Olive Oil
DIRECTIONS
1
Preheat your oven to 400°F.
2
Toss the root vegetables with the olive oil, truffle salt, and pepper. Spread them out on a baking sheet & roast them in the oven, stirring occasionally, until tender.
3
Remove the pan from the oven & reduce the oven temperature to 350°F.
4
Season the veal on all sides with salt.
5
Sear the veal on all sides in a hot, oiled frying pan or skillet over high heat, just until browned.
6
Move the veal portions to a baking dish or roasting pan & roast them in the oven to your preferred doneness (we recommend Medium Rare).
7
Remove the rack portions to a clean plate to rest, loosely covered with foil, for 15 minutes.
8
Pour the juices out of the veal roasting pan, through a strainer, into a small bowl. Add the vanilla seeds.
9
Deglaze the hot roasting pan with the meat stock & strain that into the bowl as well.
10
Move the bowl to your freezer & chill it until the fat rises to the top. Skim off the fat, then pour the rest of the contents of the bowl into a frying pan.
11
Add the splash of bourbon to the pan, along with any juices that have accumulated on the veal resting plate.
12
Simmer the sauce to reduce it in volume by three quarters.
13
Whisk in the lemon juice & black pepper.
14
Whisk in the butter until it's completely melted in.
15
Cut the rack portions into individual bone-in chops.
16
Serve the chops with the roasted root vegetables & the vanilla jus.