Truffled Popcorn w/ Extra Virgin Olive Oil
Makes 2-4 Servings
WINE PAIRING
Champagne or a southern Rhone wine like Chateauneuf du Pape
Here we've paired one of our favorite extra virgin olive oils with truffle salt to take buttered popcorn in an upscale yet healthier direction.
If you want to make it even more complex, fry some sage leaves and crumble them on top…your movie night never had it so good.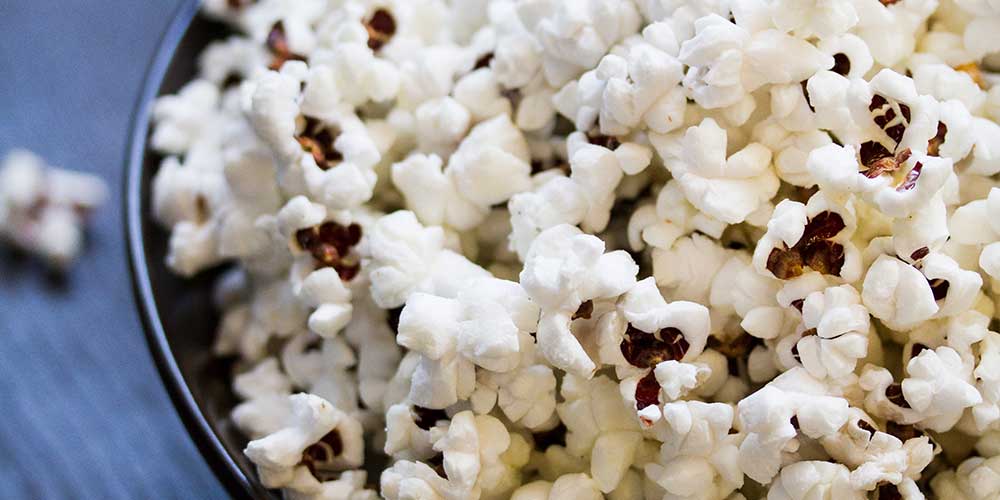 DIRECTIONS
1
Optional: Fry sage leaves in oil until they darken and crisp up. Move them to paper towels to cool & drain, then crumble them.
2
Coat the bottom of a large pot with oil (approx. 2 tbsp).
3
Heat the pot over high heat.
4
Once the oil is starting to get hot, drop in a single popcorn kernel and put the lid on. When the corn pops, remove it and add the rest of the corn kernels to the pot.
5
Immediately cover & jiggle the pan back and forth on the burner to pop the corn while keeping it moving.
6
Once the corn has popped, pour it out of the pot into a large bowl.
7
Drizzle the extra virgin olive oil over it.
8
Sprinkle the popcorn with the truffle salt and (if desired) the crumbled sage leaves.
9
Toss to coat the corn with the oil & seasonings. Serve.