Take your julep to the tropics with this fruity, herby rum-based take on the classic.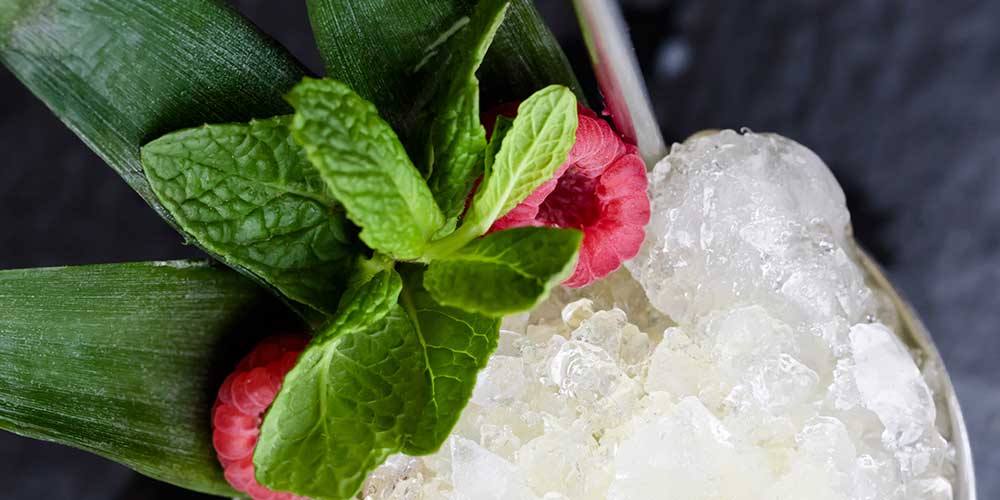 INGREDIENTS
1/2oz Gum Syrup (or 2/1 Sugar/Water Simple Syrup)

Two 1" cubes Fresh Pineapple

1/4oz Guava Juice

1/4oz Lime

1 3/4oz Silver Rum (we used Bacardi)
Garnish:

3 Pineapple Leaves, 1 sprig Fresh Mint, 2 Raspberries, Scrappy's Orleans Bitters (or other Cinnamon Bitters)
DIRECTIONS
1
Combine the mint leaves, 1/4oz of the syrup, cubes of pineapple, lime juice & guava juice in the bottom of a julep tin. Muddle to bruise the mint & crush the pineapple.
2
Add a layer of crushed ice, then the rum.
3
Add another layer of crushed ice, up to the top of the tin. Pour in the remaining 1/4oz of syrup.
4
Mound additional crushed ice over the top of the tin. Insert a straw or spoon-straw (ideally metal).
5
Insert the pineapple leaves and mint sprig into the ice. Add the raspberries. Dash enough of the bitters on the ice to color it.