Salty-Sweet Toasted Pumpkin Seeds
These pumpkin seeds are a delicious garnish for soups (especially squash soups), topping for salads, addition to desserts or snack. We can't stop nibbling on them.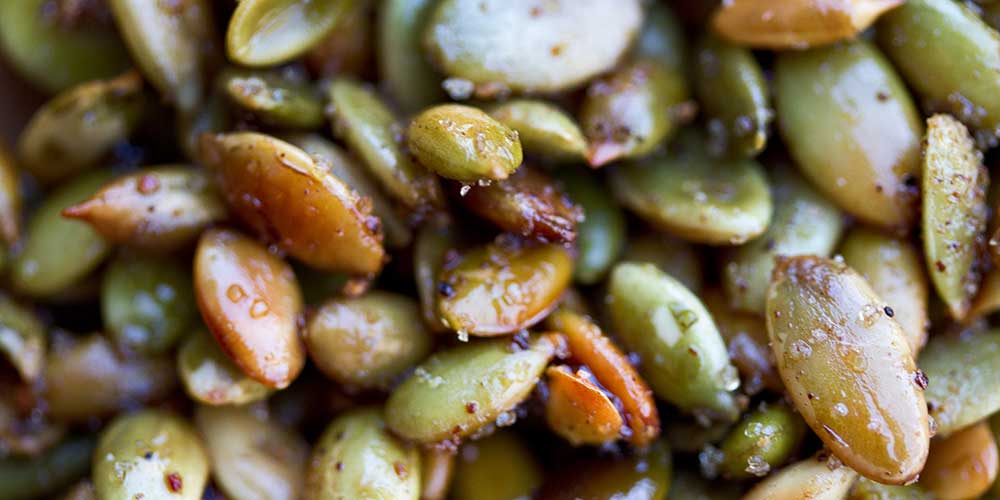 INGREDIENTS
¼ cup Shelled Pumpkin Seeds (Pepitas)

1 tsp High Heat Oil (Safflower, Grape Seed, Peanut, etc)

1/4 tsp Sweet Salt
DIRECTIONS
1
Heat the oil in a frying pan or skillet.
2
Add the pumpkin seeds and sweet salt and
toast
, stirring occasionally, until they emit a nutty aroma.
3
Remove the pumpkin seeds from the pan and let them cool.