Termite Salad with Mango-Orange Vinaigrette
This salad balances the earthy and nutty addition of high-protein insects with a bright tropical citrus vinaigrette.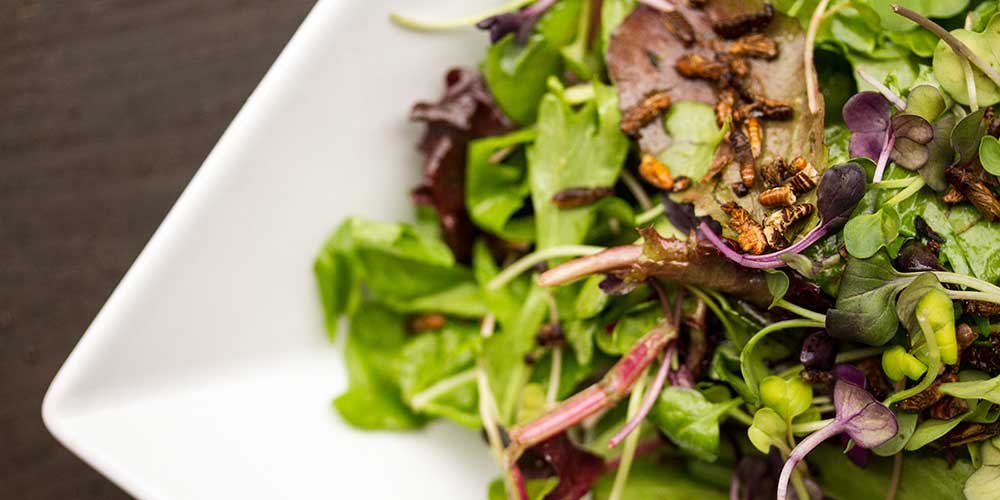 INGREDIENTS
Mango Orange Vinaigrette:

2 tbsp Cameroon Mango Vinegar

4 tbsp Extra Virgin Olive Oil

1/2 tsp Dijon Mustard

1/2 tsp Brown Sugar

1 tbsp Orange Juice

1/4 tsp Orange Zest

Salt & Freshly Ground Pepper
DIRECTIONS
1
Mix up the vinaigrette by adding all the ingredients to a jar with a tightly-fitting lid. Shake like the dickens until well incorporated.
2
Pour over the greens and microgreens in a bowl large enough to toss them, then toss to coat.
3
Mound onto four plates, then top the salad with a generous scatter of termites or black ants.