Makes 1 Cocktail (plus extra syrup)
Take your julep south of the border with this tequila-based version flavored with ancho chile, mint, and lime.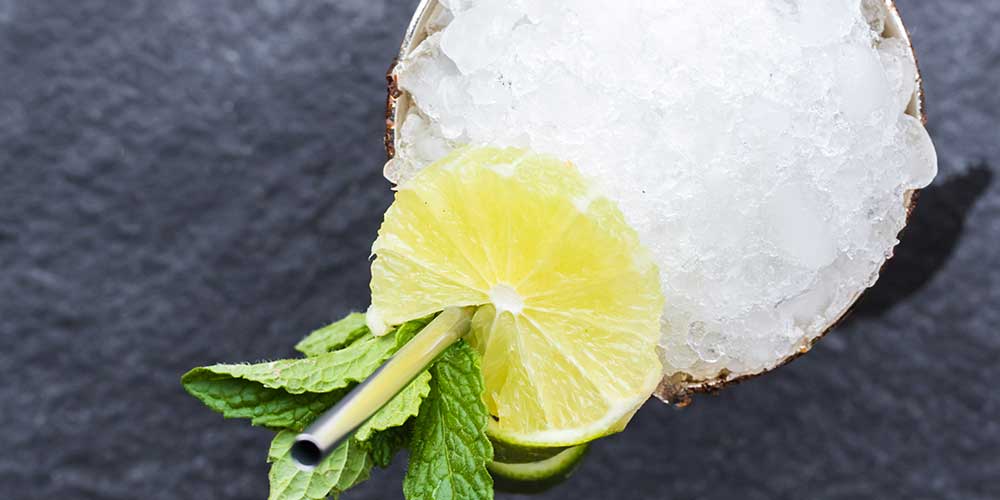 INGREDIENTS
Raw Sugar Syrup Base:

1 cup Raw (Demerara) Sugar

1 cup Water
1 PART:

Lemon Juice

Heavy 1/2oz Ancho Simple Syrup

2oz Tequila Blanco (we used Milagro)

Plenty of Crushed Ice

1/8 of a Lime
Rim:

1 tsp Ancho Chile Powder, ½ tbsp Superfine Sugar & Optional (recommended): 1 pinch Citric Acid
Garnish:

Lime Wheel (ideally partially peeled) & small Mint Sprig
DIRECTIONS
1
Up to several weeks before:
Make the ancho syrup: bring the water to a simmer in a small saucepan, then stir in the raw sugar until it dissolves.
Pour ½ cup of this syrup (you can save the rest for other drinks or multiply the ancho chile powder to make a bigger batch) into a separate pot. Add the ancho chile powder & simmer for 5-10 minutes.
Strain the ancho syrup through a coffee filter, and let it cool. Move it to the fridge to chill & store until you need it.
2
Wet the rim of your julep tin with the lemon juice, then shake the ancho rim mixture over it to adhere.
3
Combine the mint leaves and a heavy 1/4oz of the ancho simple syrup to the bottom of your julep tin.
4
Firmly, but not violently, muddle the mint to bruise it.
5
Add a layer of crushed ice.
7
Add more crushed ice up to the rim of the tin.
8
Pour in the remaining heavy 1/4oz of syrup.
9
Squeeze in the lime juice.
10
Top with additional ice mounded over the top of the tin.
11
Insert a straw or spoon-straw (ideally metal).
12
Garnish with the lime wheel & mint sprig. Serve immediately.