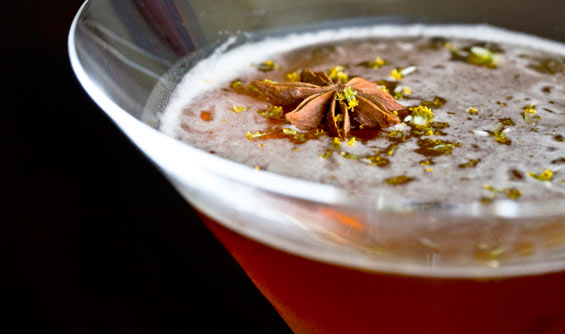 Szechuan Button Manhattan Cocktail
Ingredients: (makes one 3.5oz drink)
2 1/2oz of good quality Bourbon (we recommend a sweeter variety)
1oz Orange & Anise Brandy (Good Quality Brandy, Star Anise, Orange Peel)
½ of a Szechuan Button bud
1 Star Anise (for garnish)
Ice
Directions:
1. Steep the star anise and orange peel in good quality brandy for at least a month (proportions & steeping time depend on your taste).
2. Fill your shaker with ice, shake it to chill the whole shaker. Pinch the petals off of the szechuan button.
3. Add the brandy, bourbon and most of the szechuan button to the shaker…shake to blend.
4. Pour into a martini-style glass. Float the remaining petals and a single star anise on top for a garnish.

Browse More:
Using Szechuan Buttons in Cocktails & Coolers
All Cocktail & Beverage Recipes
All Szechuan Button Recipes