Strawberry Basil Lemonade Cocktail
Dress up a grown-up strawberry lemonade by adding basil crystals. These crystals pack the perfect amount of sweetness and make for a lovely garnish when used as a rimming sugar. If you want to intensify the basil flavor, feel free to muddle a fresh basil leaf along with the other ingredients.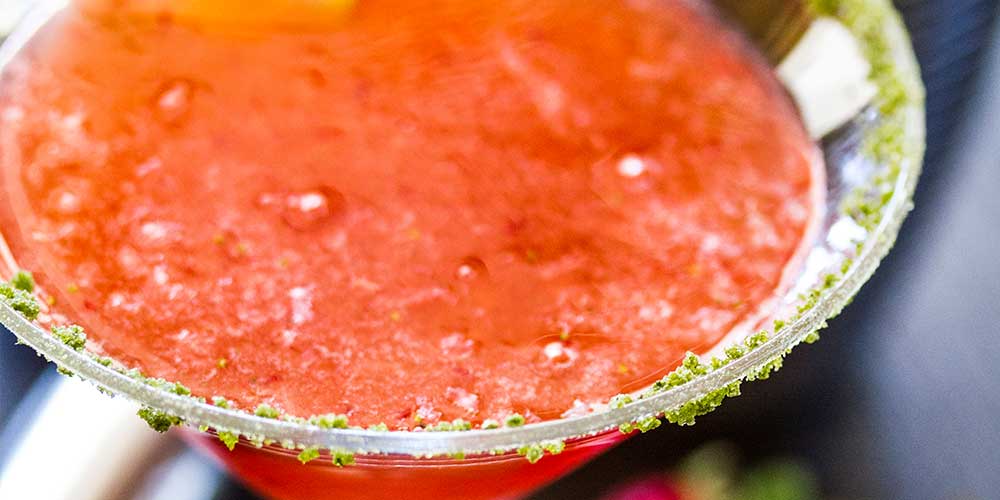 INGREDIENTS
1 1/2 oz Vodka

1/2 oz Cointreau

3 Lemon Slices

4 Strawberries

1 + 1 tbsp Basil Crystals
DIRECTIONS
1
Remove leaves from strawberries.
2
Muddle strawberries, 1 tbsp basil crystals and lemon slices in a mixing glass.
3
Add all other ingredients and shake with ice.
4
Crush remaining 1 tbsp of basil crystals with the back of a spoon until the granules are about the size of table sugar.
5
Wet the rim of a martini glass with lemon juice and rim with crushed basil crystals and garnish with a lemon slice.
6
Strain into your glass and enjoy!
Mixologist: Katie Wallace