Nettle Pesto Scrambled Eggs
This is a great way to make use of leftover nettle pesto, either after you've had it for dinner or thawed from your freezer. Beyond bringing extra nutrition, color and flavor to your breakfast, you can also use it for themed meals (St. Patty's Day…green eggs & ham…). We served ours with toast spread with yuzu marmalade.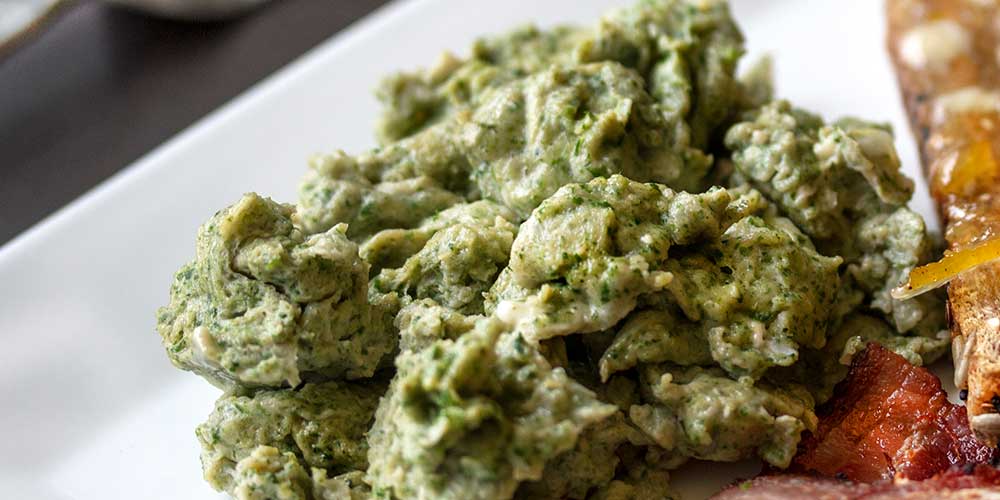 DIRECTIONS
2
Scramble your egg(s) with a fork or whisk.
4
Cook your bacon in a large skillet, then remove it to set of paper towels on a plate to drain.  Cover to keep it warm.
5
Drain off the excess bacon fat and pour your pesto eggs into the pan.
6
Cook the eggs over medium heat to your desired consistency, moving them around with a spatula so that all the egg cooks.
7
Serve with the bacon and fruit, toast, hashbrowns or whatever other breakfast foods strike your fancy.