Splitting a Chicken in Two – Legs/Thighs & Breasts/Wings
This technique quickly & easily splits poultry into two large pieces for easier poaching, boiling, etc.
1
With the back of the chicken towards you, cut down the body on either side to cut the connecting skin between the legs and the body.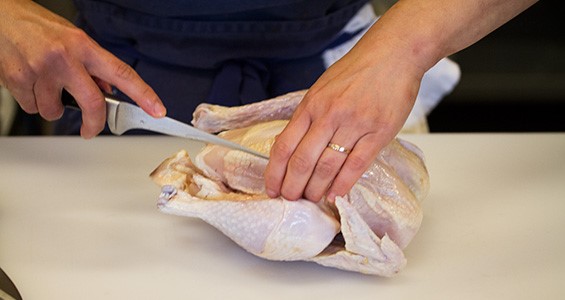 2
Turn the chicken so that the body cavity is upward and crack the back down and away from the body. The legs and thighs should come with it.