"Song of the South" Sorghum Cocktail Recipe
This bourbon cocktail is sweet with a creamy flavor & texture.  For our tasters it evoked an "adult version of chocolate milk".
Note: this drink includes raw egg white, so consume with caution (or substitute pasteurized egg whites).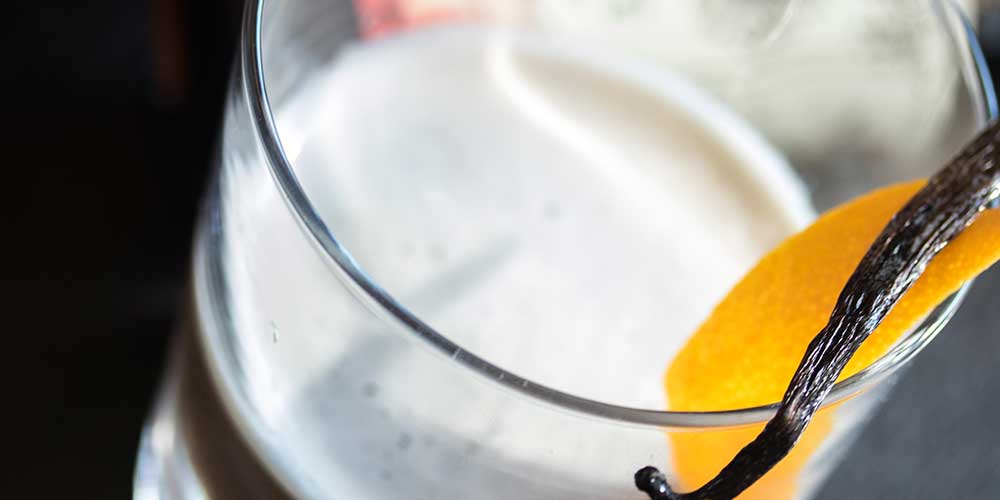 INGREDIENTS
3/4oz Tuaca

3/4oz Maletti Amaro

1/2oz Bourbon (we used Bulleit)

2 dashes Scrappy's Chocolate Bitters

1 Egg White

1/2oz Sorghum Simple Syrup (50/50 sorghum syrup & water)
DIRECTIONS
1
Combine all ingredients in a shaker. Shake for 45 seconds, until the egg white is foamed.
2
Add plenty of ice to the shaker. Shake until the cocktail is well chilled.
3
Strain into a rocks glass & garnish with orange zest & the vanilla bean portion. Serve.
Recipe Developed by Jake Vorono