Smoked Sardine Tapas w/ Piparras & Balsamic Reduction
Smoky, umami-rich sardines paired with tangy, grassy piparra peppers and a fruity balsamic vinegar reduction.
Smoked sardine tins are packed by weight rather than piece count, so the number of servings you get out of this recipe can vary slightly.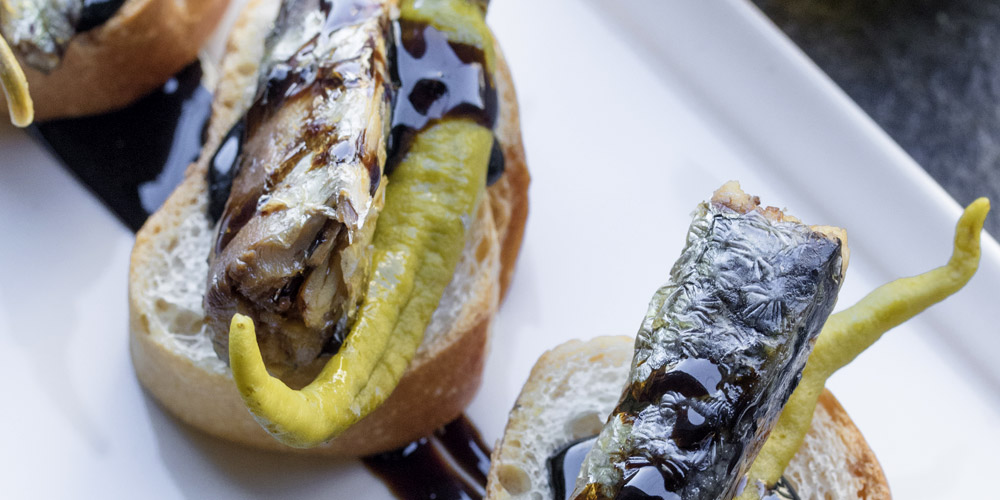 INGREDIENTS
1 cup Plain Balsamic Vinegar

6-7 Piparra Peppers, drained & dried

1 tin Smoked Sardines, drained & dried

6-7 thin slices of Baguette, toasted
DIRECTIONS
1
Pour the balsamic vinegar into a small saucepot & simmer until it reduces by half its volume, becoming thick & syrupy. Immediately remove it from the heat & let it cool.
2
Spread a "swoosh" of balsamic glaze on the plate.
3
Arrange slices of baguette on the plate. Top each with a piparra and a smoked sardine.
4
Drizzle them with additional balsamic glaze.