Smashed Heirloom Potatoes w/ Rosemary
This simple recipe isn't any more difficult to make than mashed potatoes, but offers a more exciting range of flavors and textures.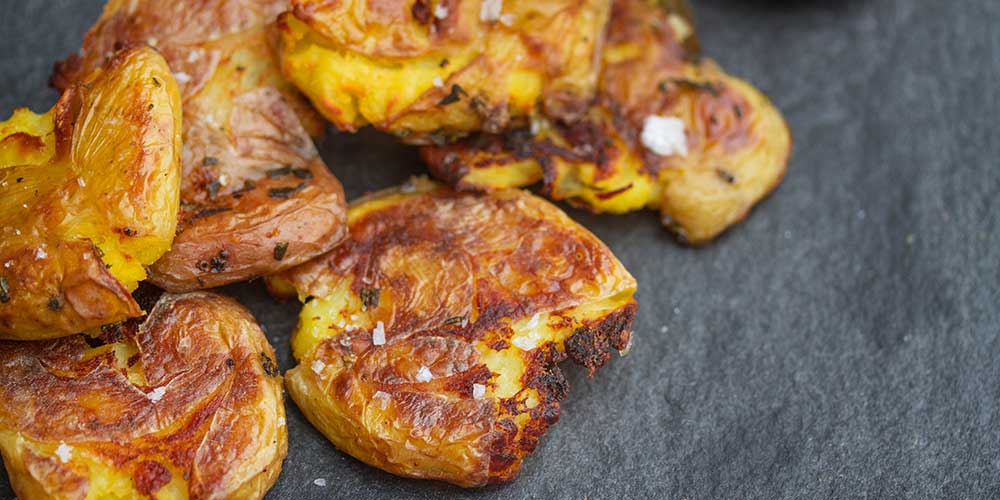 DIRECTIONS
1
Bring a large pot of water, with 2 tbsp of salt added, to a boil.
2
Add the potatoes and boil until they're knife tender.
3
While the potatoes are boiling, mix the chopped rosemary into the ½ cup of olive oil.
4
Remove the potatoes from the water and smash them with a spatula or mug.
5
Preheat your oven to 475˚F.
6
Brush a baking sheet with olive oil, and line the potatoes out on it in a single layer.
7
Gently coat the tops of the potatoes with the rosemary oil and sprinkle them generously with salt.
8
Bake the potatoes in the oven until they brown.
9
Remove the potatoes from the oven and serve, sprinkled with
finishing salt
.