Christo is back with a guest post and is as creative and delicious as ever. I wish he lived in Seattle and not New York City, because I'd love to spend some time with him in our kitchen.  If we ever do an iron chef type contest, Christo will be the guy to beat.  Here he is:
——————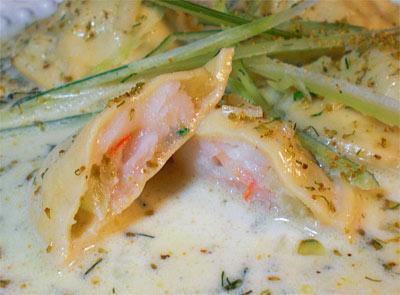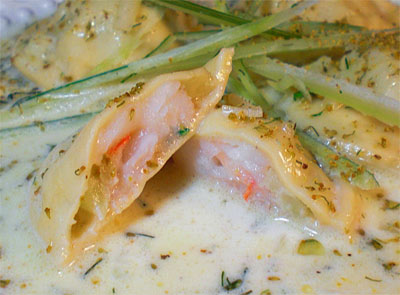 Let me start of by telling you that the minute I tasted this dish I got on the phone and had to call someone, when my friend answered I was so relieved because I thought I had died and gone to ravioli heaven. I am probably going to have to crack out the thesaurus because I dont know nearly enough words for "perfectly delicious." This dish was so easy to put together, has only 7 ingredients and tastes like it came from some far away kingdom.
Without further ado here is the recipe for 4 appetizers or two pasta courses: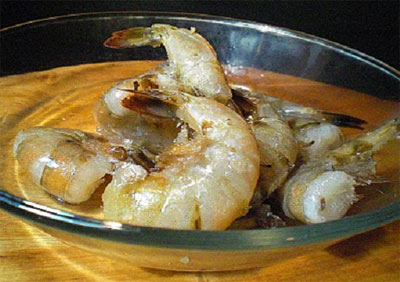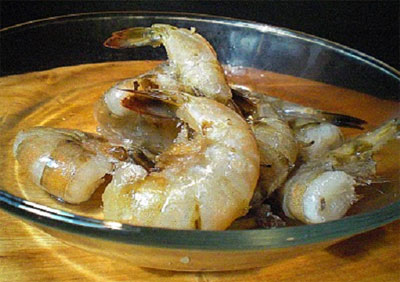 Peel and pulse 6 large Louisiana gulf shrimp with a generous slice off a fennel bulb some salt and pepper and a pinch of fennel pollen. (if you are counting we are at 5 ingredients already)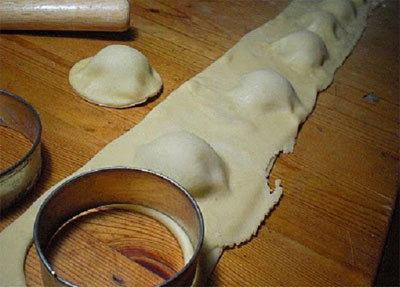 Make some pasta dough (these ingredients dont count)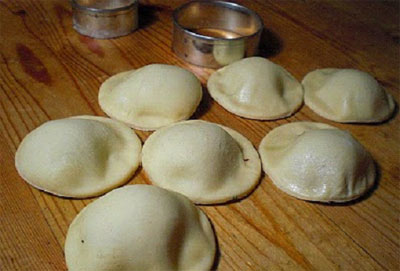 Make raviolis and boil them until al dente.
For the sauce:
Finely chop some fennel and place into a saute pan with a dollop of butter and a little salt and heat until aromatic.  Once it graces your nose add cream to warm and its ready (the butter and cream brought us up to 7)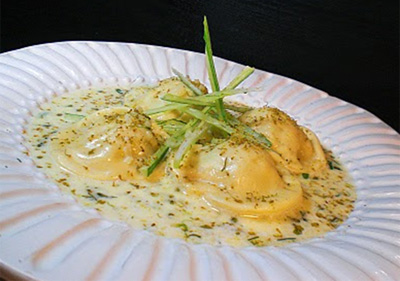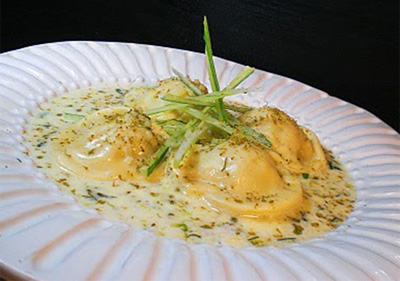 Pour some sauce on a plate and place the cooked ravioli on top of the sauce, put another small pinch of fennel pollen on top of everything and a few slivers of fennel for crunch – invite some kings and diplomats and enjoy.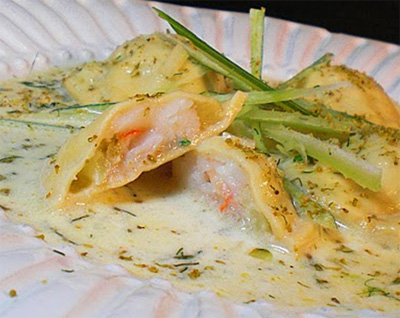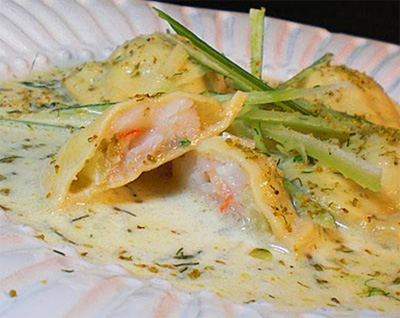 If you think of better words for "perfectly delicious" now is the time to say them.
___________
Browse More:
Shrimp & Prawn Recipes
Fennel Pollen Recipes
Pasta Recipes
Exotic Spice Recipes