Sea Vegetable Salad with Flowers & Sesame Tamari Dressing
This simple sea vegetable salad is packed with satisfying umami and given additional complexity by beautiful, flavorful mustard and/or radish flowers.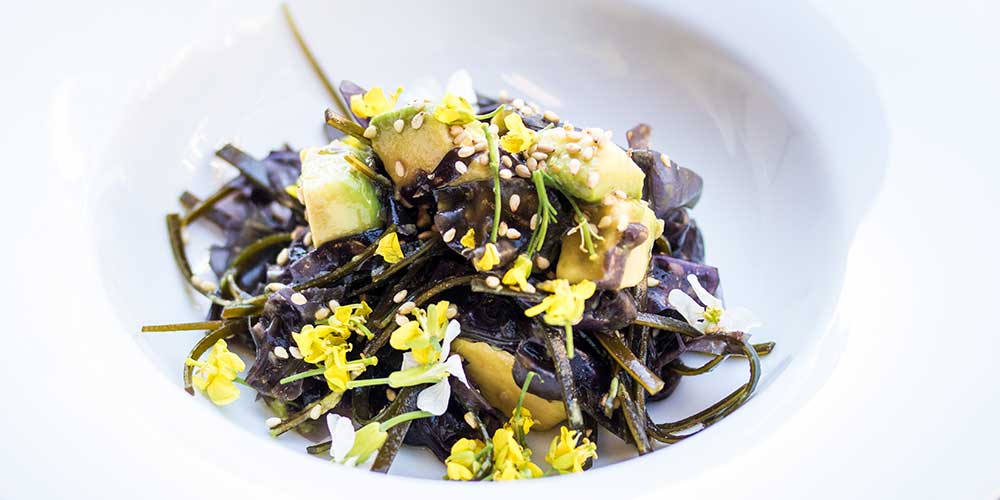 INGREDIENTS
¼ oz Whole Leaf Nori, rehydrated

¼ oz Whole Leaf Wakame, rehydrated

½ Haas Avocado, medium diced

1 ½ tsp Toasted Sesame Seeds

½ tsp Umami Powder
Dressing:

1 tbsp Seasoned Rice Vinegar

1 tsp Toasted Sesame Oil

1 tbsp Tamari Soy Sauce
DIRECTIONS
1
Rinse the rehydrated seaweed.
2
Toss the seaweed with the avocado, umami powder & sesame seeds.
3
Mix together the vinegar, sesame oil & soy sauce, then pour the mixture over the salad. Toss to coat.
4
Serve garnished with the mustard & radish flowers.