Soft Scrambled Eggs w/ White Alba Truffle
Makes 4 Servings
WINE PAIRING
White Burgundy Wine
Simple yet divine. There really isn't more to be said.
For a more affordable version of this dish, you can substitute white Oregon truffles for the Albas or omit the fresh truffles and substitute truffle saltfor the plain salt.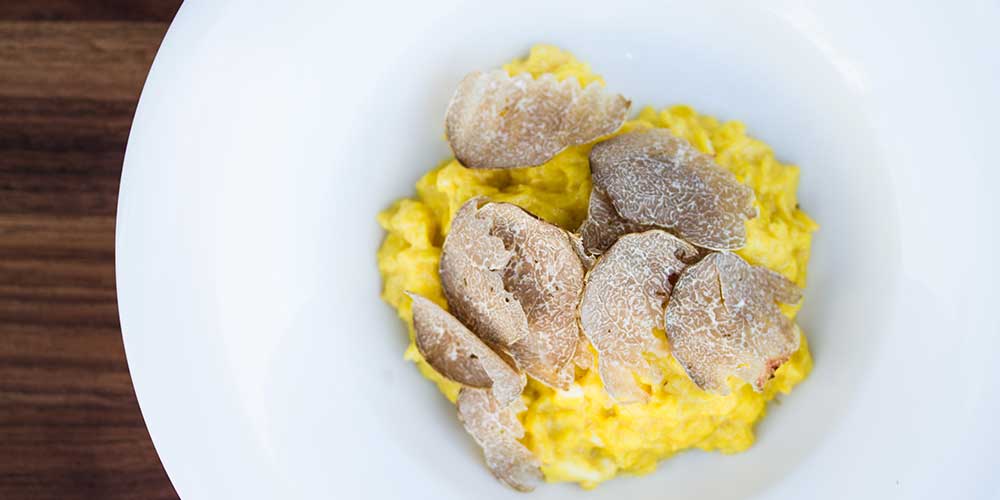 INGREDIENTS
2 tbsp Unsalted Butter

6 Eggs, Cracked & Scrambled

1 tbsp Heavy Cream

Salt to Taste
DIRECTIONS
1
Melt the butter in a cast iron skillet over medium-high heat, then turn the heat down to low.
2
Add the eggs. Cook them over low heat, stirring constantly until they form small, soft, custardy curds that are still wet.
3
Add salt to taste & stir in the heavy cream.
4
Put the eggs on plates or in bowls.
5
Shave Alba truffles over each serving to taste. Serve.