"Sayulita" Cocktail Recipe
Sweet, spicy, herbal & fruity, this complex cocktail is a beautiful green color that really draws the eye.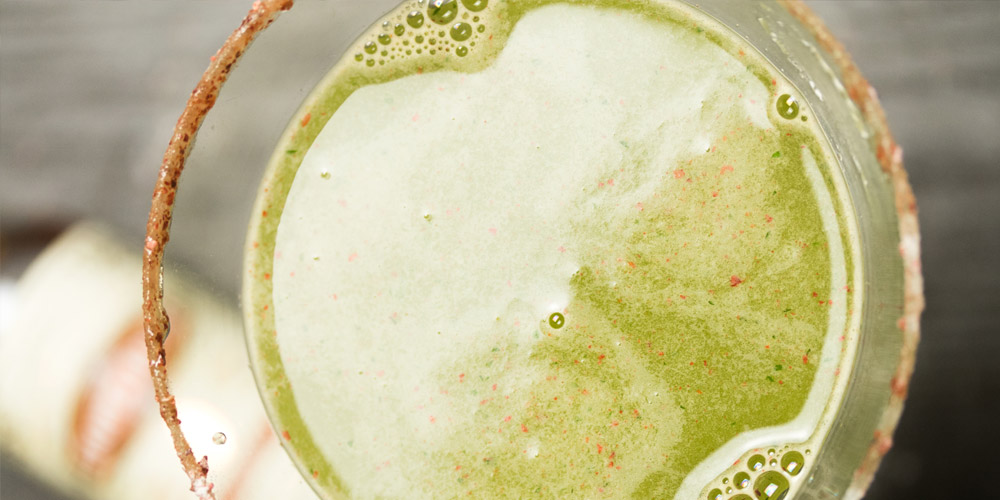 INGREDIENTS
1 1/2oz Silver Tequila

3/4oz Orange Juice

3/4oz Cointreau

1 pinch Aleppo Pepper

¼ cup Fresh Cilantro

1 dash Scrappy's Orange Bitters

1 dash Orange Extract

1 tbsp Gum Syrup
Rim: Equal Parts Aleppo & Sugar + a Generous Pinch of Salt
DIRECTIONS
1
Use a spice grinder to grind the rim ingredients to a fine powder.
2
Muddle the cilantro in a large mixing glass.
3
Add all other ingredients with ice. Shake until well chilled & mixed.
4
Rim martini glass with Aleppo sugar mixture.
5
Double strain the drink into the glass.