This basic (but delicious) saffron rice recipe can be served as a side dish or used to stuff poultry (we put it in Cornish game hens).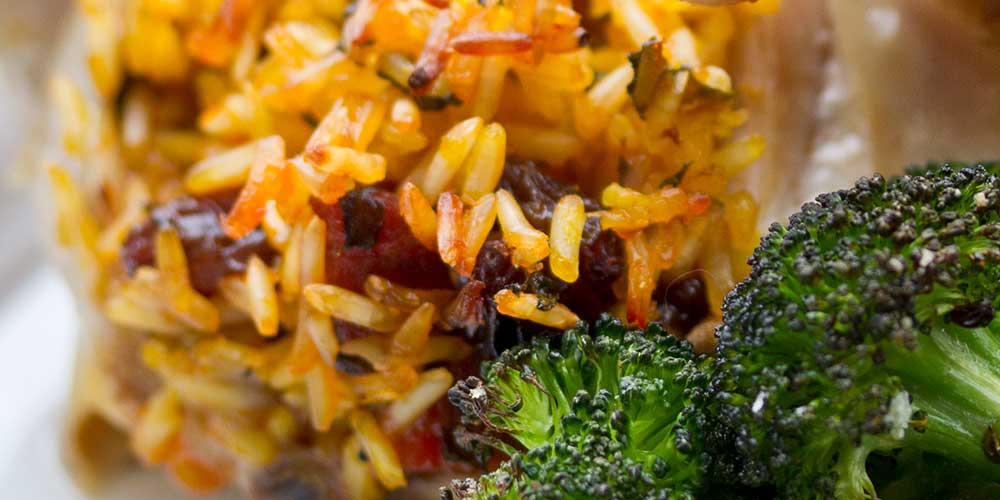 INGREDIENTS
2 tbsp Unsalted Butter

1 tbsp Shallot, minced

1/4g High Quality Saffron Threads or Powder

1 cup Long Grain Rice

3 1/2 +1/3 cups Chicken Stock

1 pinch Kosher Salt
DIRECTIONS
1
Melt the butter in a frying pan. Add the shallot and sweat until translucent.
2
Add the saffron and the rice. Toast the rice, while stirring, until it smells nutty.
3
Add the salt and the chicken stock. Bring to a
simmer
.
4
Simmer, stirring occasionally, until the rice is cooked through.
5
Serve hot, or (if using as a stuffing) move the rice to a separate bowl or pan to cool.