Rum & Mint Shrub Cocktail
This play on a classic Old Cuban cocktail harnesses a mint shrub to really add oomph to the mintiness.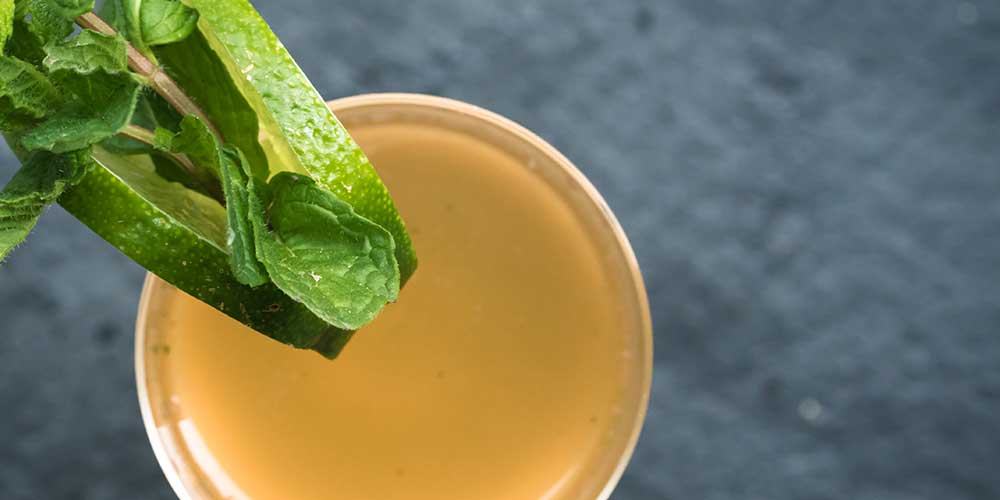 INGREDIENTS
1 1/2oz Aged Rum

5 Mint Leaves

1/2oz Mint Shrub

1/4oz Lime Juice

1/8oz Gum Syrup or Simple Syrup (2/1 sugar & water)

2 dashes Aromatic Bitters
Brut Sparkling White Wine
Garnish:

Mint Sprig, Two Lime Wheels
DIRECTIONS
1
Muddle the mint leaves, together with the rum, in a mixing tin, just enough to bruise the leaves.
2
Add the shrub, lime juice, syrup & bitters.
3
Shake with ice until well chilled.
4
Double-strain into a stemmed glass & top with the sparkling wine.