Roasting sunchokes (aka Jerusalem artichokes) is easy, and they're a delicious alternative to roasted potatoes.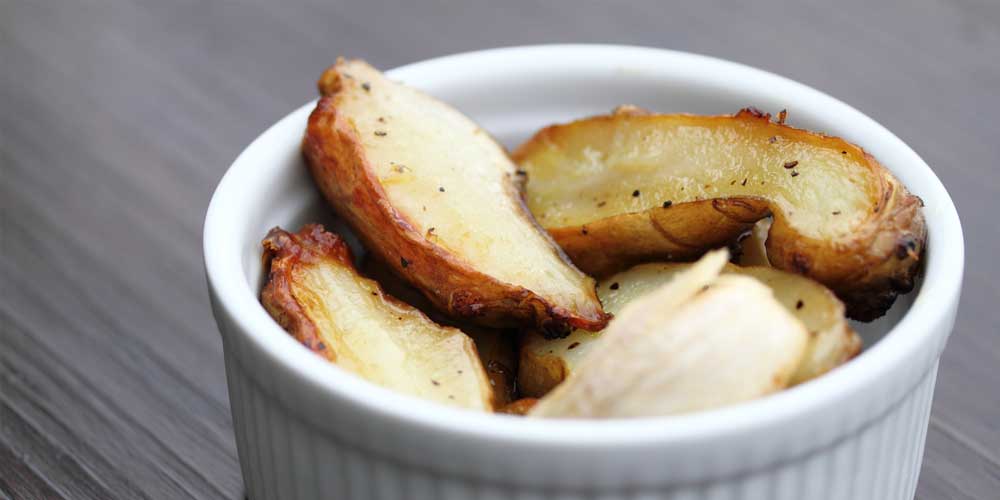 INGREDIENTS
1 1/2lbs of Sunchokes

Olive Oil to coat

1 clove of Garlic, crushed with the skin on
DIRECTIONS
1
Preheat your oven to 350 degrees.
2
Rinse the sunchokes and scrub off any dirt that might be clinging to them (particularly around where the nodules branch off).
3
Slice the sunchokes in half. Coat them with olive oil, salt and pepper. Place them in a small baking dish with the garlic clove.
4
Roast them in the oven until tender (about 45 minutes).