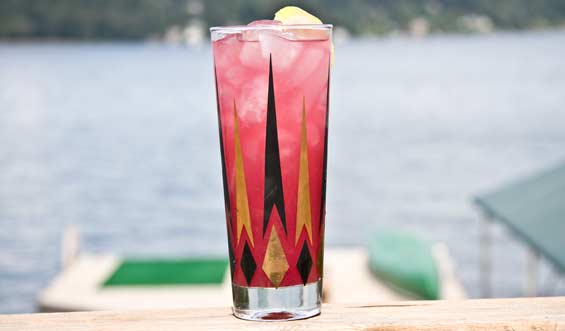 Lavender is well known for its calming scent. Many people don't know that lavender buds also contain flavorful oils that can be used in cooking, baking, and making refreshing drinks.
Lavender lemonade (recipe below) is refreshing, but can be made even more delicious with the addition of a puree made from fresh huckleberries. If they aren't in season, frozen huckleberries are a good substitute and available year round!
Lavender Tea Base
2 tbsp dried lavender buds per 1 quart water


Bring the water to a boil and pour over the lavender. Steep for about 10 minutes (depending on how strong of a lavender flavor you want). Strain out the lavender and reserve the liquid.
Lavender Lemonade Recipe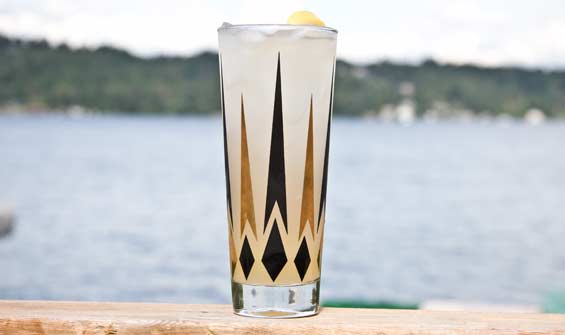 2 1/2 oz freshly squeezed lemon juice
1 1/4 oz simple syrup
Handful of ice
4 oz lavender tea
Blend and chill the lemon juice and simple syrup in a shaker with the ice, then pour them into a tall glass and top with the lavender tea.
Lavender Huckleberry Lemonade Recipe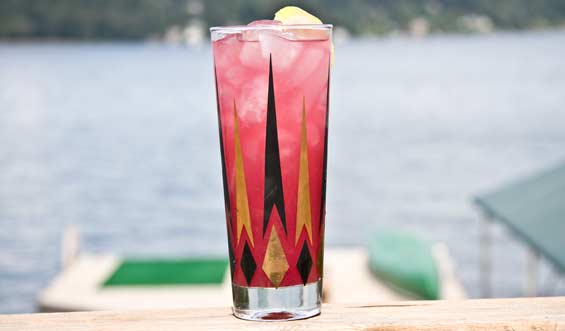 2 oz lemon juice
1 oz huckleberry simple syrup (½ cup sugar, ½ cup water, ¾ cup pureed huckleberries)
A handful of ice
4 oz lavender tea
Mix the lemon juice, huckleberry simple syrup and ice in a shaker, then pour into a tall glass. Top off with the lavender tea.
___________
Browse More:
Huckleberry Recipes
Citrus Fruit Recipes
Cocktail & Beverage Recipes