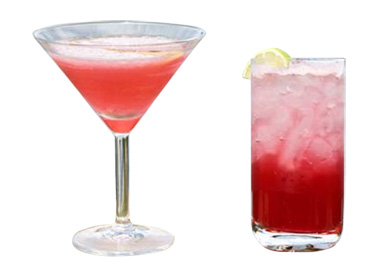 Dried hibiscus blossoms are steeped in hot water and used to make hot & cold beverages in Latin America, West Africa, the Caribbean & the Middle East.  The resulting herbal tea contains vitamin C, may help reduce high blood pressure and is a delicious drink base. 
While you can drink the tea plain, we've also used it to create a cocktail and a non-alcoholic hibiscus cooler (recipes below).
Iced Hibiscus Tea (aka Agua de Jamaica)
Warning: Can stain clothing!

3/4 cup Dried Hibiscus Blossoms
1 ½ quart Water
1.  Wash hibiscus blossoms with cold water.
2.  Bring water to a boil.  Stir in the hibiscus flowers and turn off the heat.
3.  Let steep for about 15 minutes. 
4.  Strain out the hibiscus blossoms & chill the tea. 
5.  Serve with sugar & lemon wedges.

Hibiscus Tequila Gimlet Recipe
Makes 1 cocktail.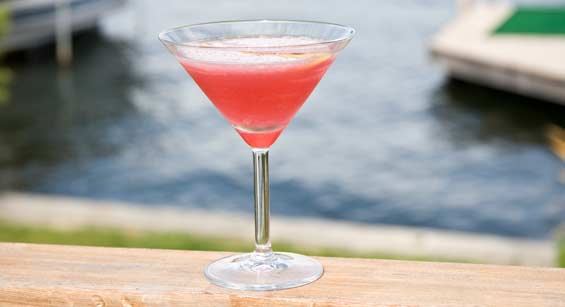 2 oz silver tequila
2 oz of hibiscus tea
¾ oz simple syrup
½ oz of lime juice
Handful of ice.
Mix all ingredients in a shaker.  Pour into a martini glass and garnish with a strip of lime or lemon zest.

Hibiscus Cooler (non-alcoholic)
Makes 1 cooler.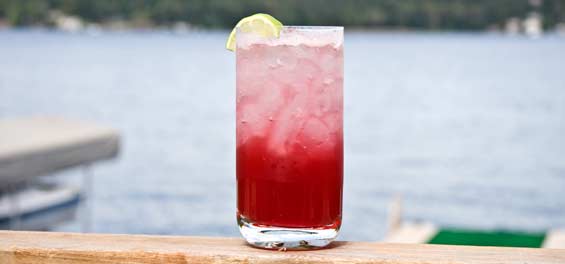 3 oz of hibiscus tea
1 oz lime juice
¾ oz simple syrup
1 oz soda water 
Mix the hibiscus tea, lime juice, and simple syrup in a shaker.  Pour into a tumbler, top with the soda water and a wedge of lime.
___________
Browse More:
Cocktail & Beverage Recipes
Exotic Spice Recipes