Herbal Raspberry Gin Shrub Cocktail
Mint, Chartreuse, and lavender combine with raspberries, gin, and lemon in this bright, refreshing, intriguing herbal/floral cocktail.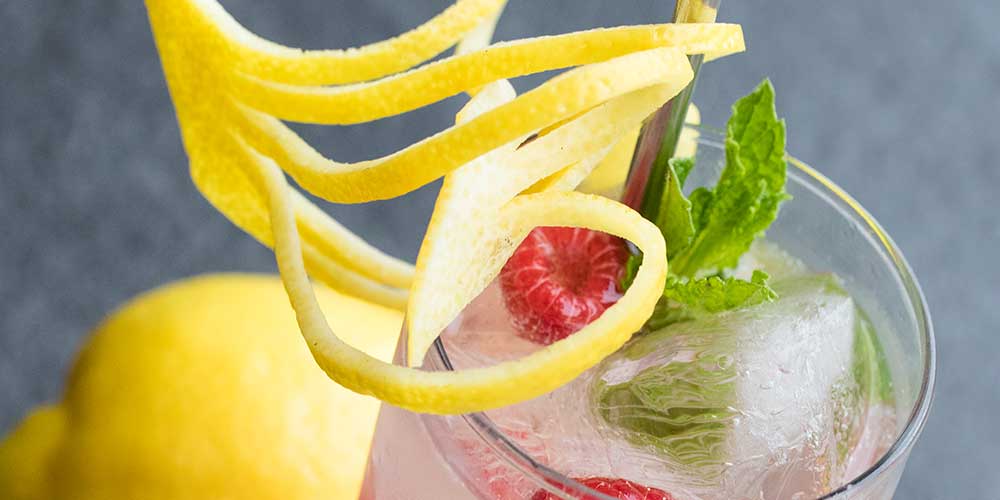 INGREDIENTS
1 1/2oz Gin (we used Voyager)

1/2oz Raspberry Shrub

1/2oz Mint Shrub

1/2oz Yellow Chartreuse

1/4oz Lemon Juice

1 dash Lavender Bitters

Soda Water
Garnish:

6 Raspberries, Lemon Peel, Small Sprig of Fresh Mint
DIRECTIONS
1
Stir together the gin, shrubs, chartreuse, lemon juice & bitters.
2
Pour into a Collins glass.
3
Add three raspberries to the glass, then add a layer of ice. Add the remaining 3 raspberries and fill up to the top of the glass with ice.
5
Garnish with the lemon peel & mint. Insert a straw.