Makes 4 Servings
WINE PAIRING
Margaritas or Sangria
Nobody doesn't love nachos. Using lean, succulent rabbit meat is a great way to change it up a little but keep it light.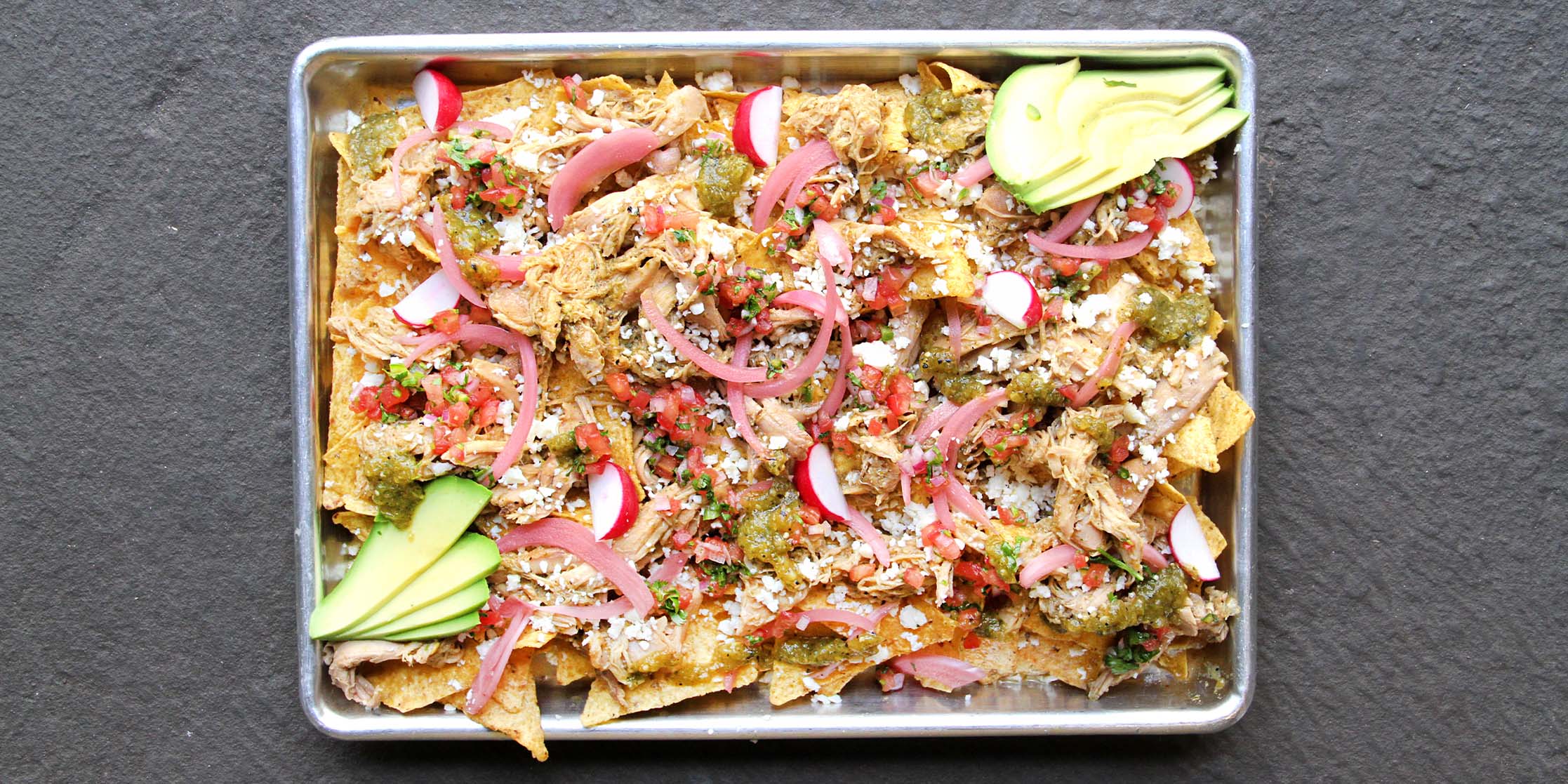 INGREDIENTS
2 cups salsa verde

2 cups chicken stock

1 bag tortilla corn chips

TOPPING SUGGESTIONS:

Cotija cheese

Pico de gallo

Guacamole or fresh avocado, sliced

Radishes, quartered
DIRECTIONS
1
Preheat oven to 275 °F.
2
In a Dutch oven, combine the chicken stock and salsa verde and bring to a boil. Add the rabbit, cover the pot, and move it to the oven.
3
Braise for 2.5 hours, or until rabbit is very tender. Allow the rabbit to cool in the braising liquid.
4
Once cool enough to handle, remove the rabbit from the braising liquid. Place the pot with the braising liquid on the stove top, bring liquid to a boil and reduce by half.
5
While the braising liquid is reducing, pull the rabbit meat from the bones.
6
Once braising liquid has reduced by half, return the pulled meat to the pot, and stir to combine. Keep warm.
7
Preheat the oven to 350°F. Spread tortilla chips on a sheet pan or oven-proof dish. Bake for about 5 minutes until warm and crisp. Spoon the braised rabbit over the warm chips. Arrange other toppings as desired. Serve immediately.
Browse more: