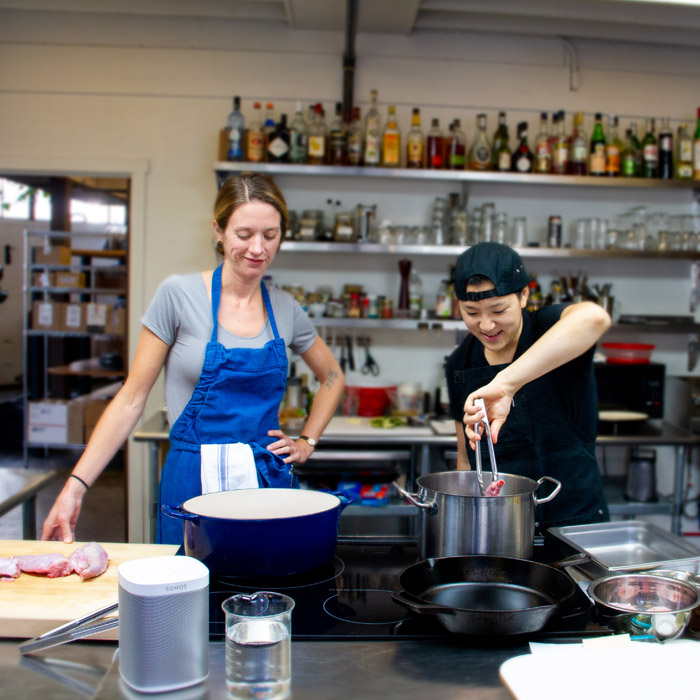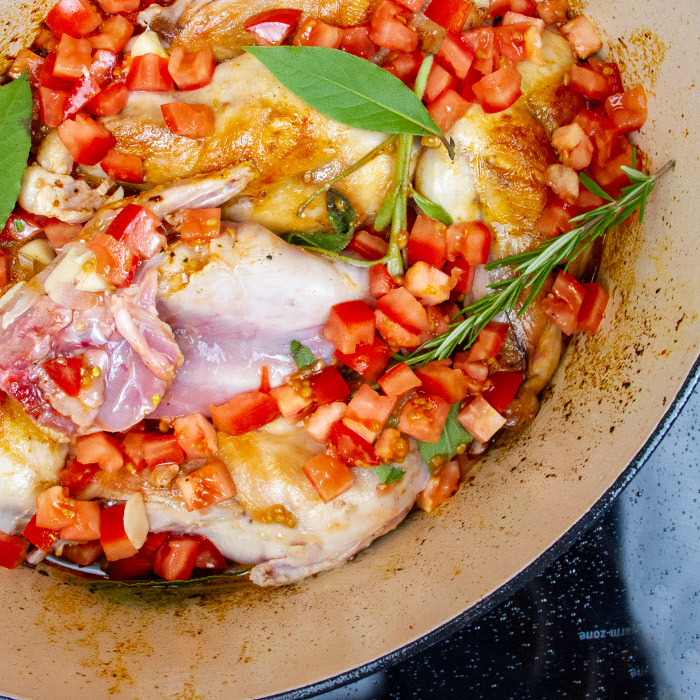 ---
Drawing inspiration from traditional recipes, Liv created an updated version using only hind legs (instead of a whole rabbit) and fresh in-season summer ingredients to lighten the flavor profile and give it a modern twist.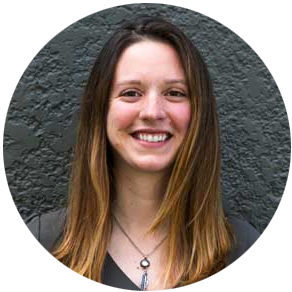 "The legs are super nice and really easy to work with right out of the package. You can serve them without having to pull them apart or shred the meat. It's nice for everyone to get a leg."
Servings: 4-6

WINE PAIRING
Est! Est!! Est !!! di Montefiascone
Cacciatore, an Italian hunter-style stew, was traditionally made with wild hare. This version is an easy weeknight-friendly braise that takes about an hour. Liv served this with Fresh Corn Polenta from Yotam Ottolenghi's cookbook Plenty. You can serve this with regular polenta, mashed potatoes or thick slices of crusty bread to enjoy every last bit of the delicious sauce.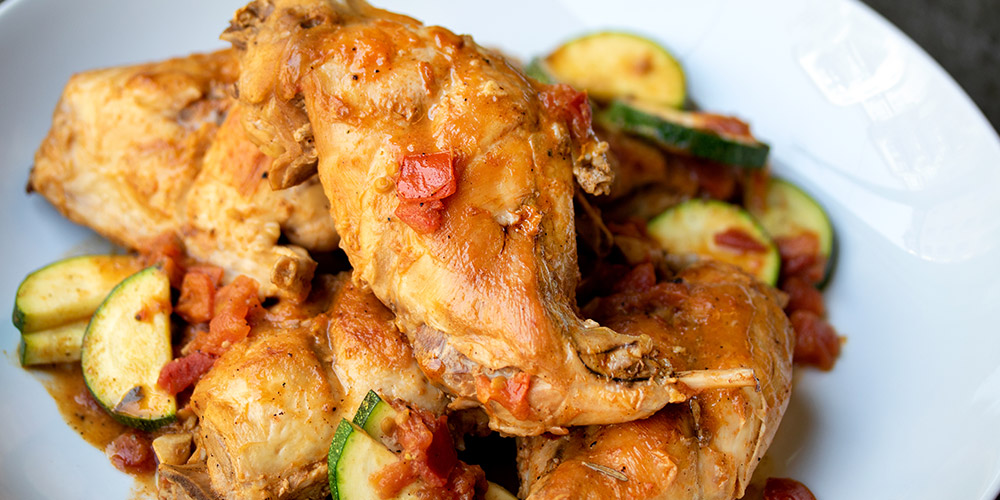 INGREDIENTS
2 tbsp Extra Virgin Olive Oil, divided

2 Anchovy Fillets

2 tbsp Tomato Paste

1 cup Dry White Wine

¼ cup White Wine Vinegar

3 Garlic Cloves, sliced

1-2 medium-sized Heirloom or Beefsteak tomatoes, medium dice

1 whole Zucchini, sliced into half moons

1 sprig Fresh Rosemary

1 Sprig Fresh Sage

2 Bay Leaves

Salt & Pepper, to taste
DIRECTIONS
1
Heat 1 tbsp of oil in a Dutch oven or heavy-bottomed pot over medium-high heat. Working in batches, sear the rabbit legs on both sides until browned.
2
Reduce the heat to medium. Add the remaining tablespoon of oil, the anchovy fillets and tomato paste. Cook for 5-7 minutes until the anchovies have completely dissolved and the tomato paste darkens in color (it should be brick red, almost brown).
3
Add the white wine to the pot to deglaze, scraping up any browned bits on the bottom.
4
Add the rabbit legs back to the pot, and add the white wine vinegar, garlic, diced tomatoes and herbs.
5
Bring the mixture to a boil, then reduce temperature to a simmer.
6
Simmer uncovered for 30-40 minutes until the meat is tender and the sauce thickens enough to just coat the back of a spoon.
7
About five minutes before the sauce is ready, add the zucchini to the pot.
8
If the sauce isn't reducing but the meat is tender, remove the meat from the pan and keep warm on a plate tented in foil while the sauce continues to cook.
9
Taste and season with salt and pepper as needed.
10
Garnish with Italian parsley. Serve immediately.