Provencal-Style Antelope Stew
Makes 10 Servings
WINE PAIRING
Sangiovese or Frappato from Sicily
This suprisingly light game meat stew is tomatoey with complex sourness from the two kinds of olives and richness from the antelope & guanciale. We particularly recommend serving it over egg noodles.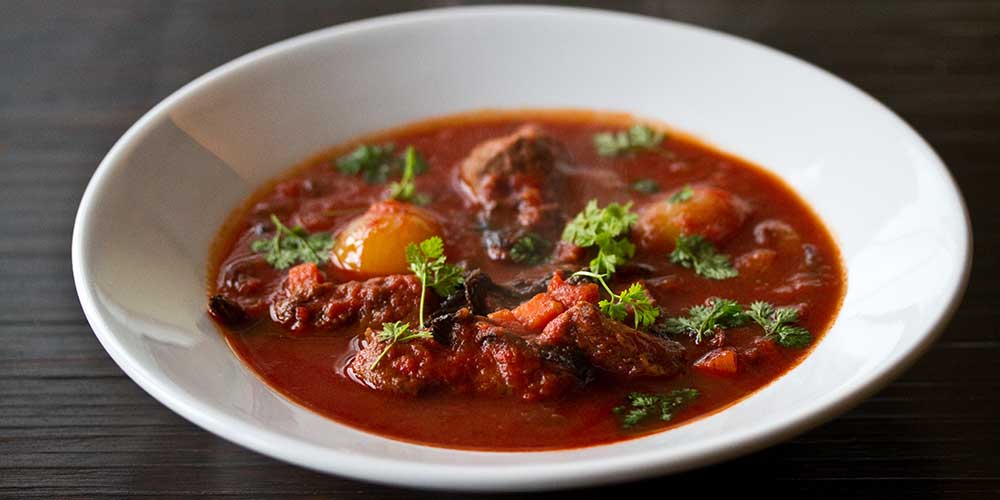 DIRECTIONS
1
Preheat your oven to 350 degrees.
2
Rinse and dry the cubes of stew meat. Season them with salt and pepper, then dust them with the flour.
3
Render the fat out of the gunciale in a Dutch oven or stock pot over medium heat. Once all the fat has been rendered, remove and reserve any remaining pieces.


4
Add the meat cubes, keeping them in a single layer, and sear them two sides. You'll likely have to do this in several batches. Take care not to let the
fond
on the bottom of the pan burn. Remove the cubes from the pan & reserve.


5
Add the garlic, pearl onions, celery, rendered gunciale meat, black trumpets and carrot. Sweat the ingredients together until softened.


6
Add the olives, chicken stock, and crushed tomatoes. Stir, then return the antelope meat to the pot.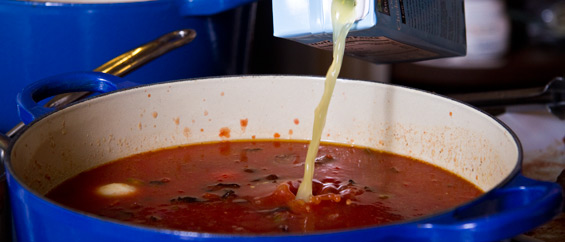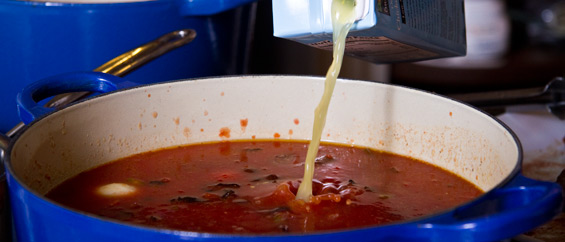 7
Move the pot into the oven to
stew
until the meat is tender (about an hour).