Preserved Lemon Salad Dressing
Citrusy, tangy, sweet & herby with a bit of umami. This unusual salad dressing is tasty & sure to be a topic of conversation.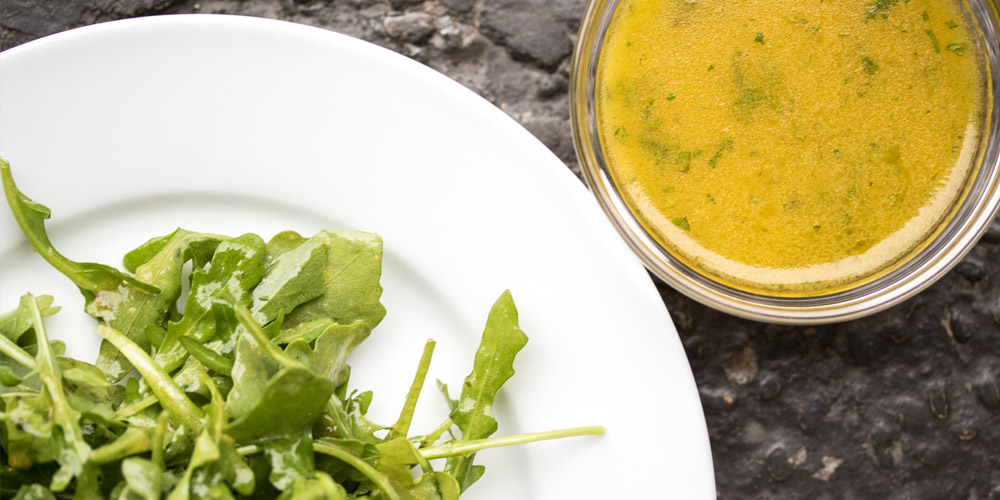 INGREDIENTS
4 tbsp Mango Vinegar

1 tbsp Preserved Lemon

1 tsp Piloncillo

1 tbsp Shallot, chopped

1 tbsp Cold Water

1 tsp Dijon Mustard

1 cup Olive Oil

1 tbsp minced Mint

½ tsp minced Preserved Lemon
DIRECTIONS
1
Blend together the mango vinegar, tablespoon of preserved lemon, piloncillo, shallot, water & Dijon together in a blender until smooth.
2
Pour the mixture into a bowl & whisk in the olive oil.
3
Add the minced mint and minced preserved lemon. Serve with your greens of choice (we used arugula).