Porcinis, Butter & Green Vegetable
This side dish is simple and shows off the richness of wild porcinis, which can be paired with almost any green vegetable. We happened to have fiddlehead ferns on hand. Fiddleheads are very tender and have an artichoke/asparagus-like flavor.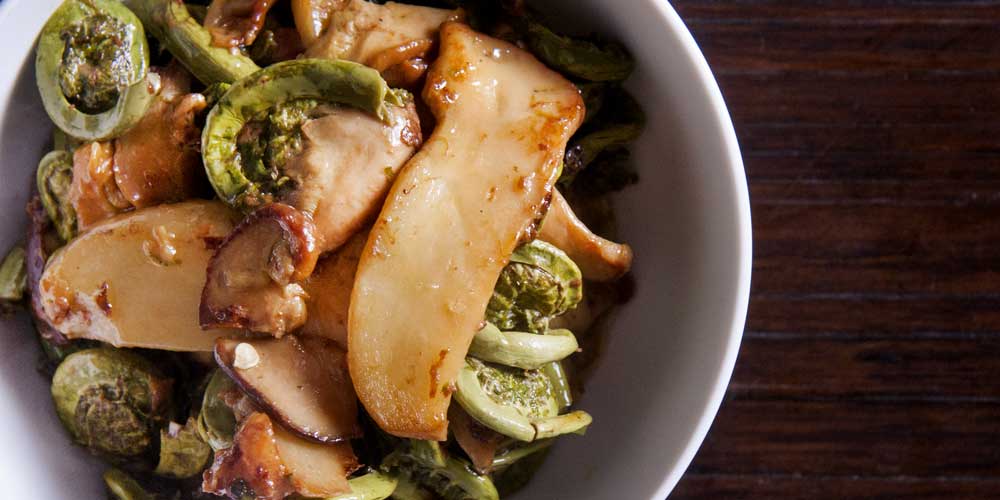 INGREDIENTS
1 cup Green Vegetable of your choice, cut into bite size pieces

1 ½ large wild Porcini Mushrooms, sliced

1 clove Garlic, minced

1 tbsp Unsalted Butter

Olive Oil
DIRECTIONS
1
Sweat the minced garlic in the olive oil until fragrant.
2
Add the sliced porcinis and sauté until they've given up most of their moisture and it has evaporated from the pan.
3
Add the green vegetable to the pan along with the butter, and sauté until tender.