Pomegranate Violet Shrub Cocktail
Tangy, fruity & floral – this cocktail's one you've got to try!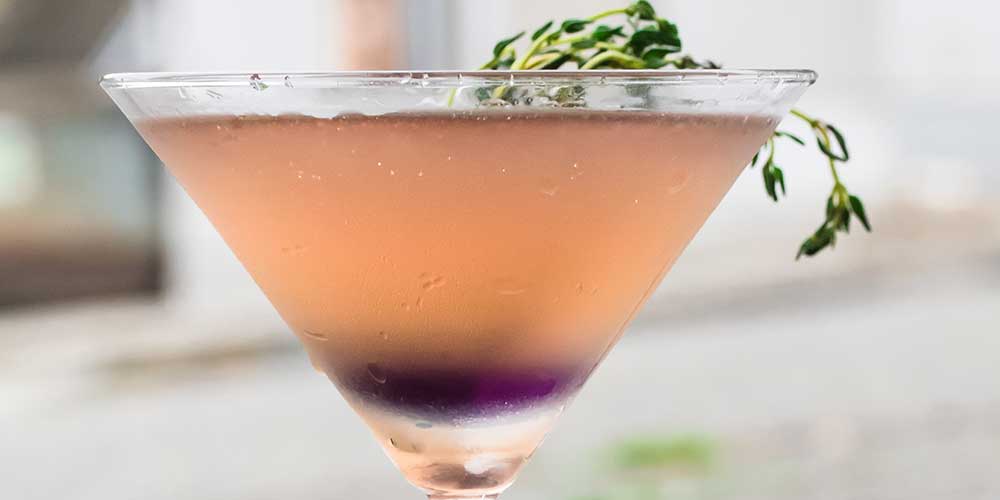 INGREDIENTS
2oz Vodka (we used Tito's)

1/4oz Lemon Juice

Thyme Leaves from 1 Sprig
Garnish:
Sprig of Fresh Thyme
DIRECTIONS
1
Combine in a mixing tin the drinking vinegar, lemon juice, thyme leaves & vodka.
2
Shake with ice until well chilled.
3
Double-strain into a martini glass.
4
Garnish the glass with the thyme sprig.
5
Just before serving, pour in the Crème de Violette. Serve without stirring.