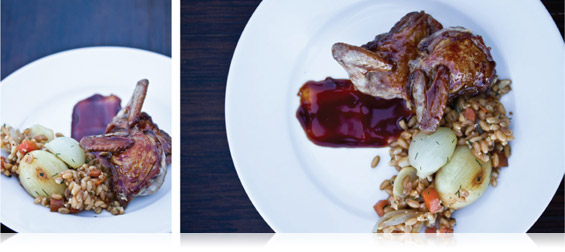 Pomegranate Glaze
We used this tart-tangy-sweet glaze on quail breasts, but you could use it on other poultry and game birds (particularly duck), kurobuta pork, lamb, wild boar or other game meats.
Ingredients: (Makes 1/2 cup)
1 qt Pomegranate Juice
Directions:
1. Simmer the pomegranate juice on the stove until it is reduced to a half cup in volume.
2. Glaze your poultry or meat of choice.


3. Roast.

___________
Browse More:
Exotic Fruit Recipes
Poultry Recipes
Meat Recipes