In what feels like a return volley to the sloppy joe that we recently dropped on Chez What?, Christo spikes down a delightfully-sounding and no doubt artery-clogging kobe slider recipe to our burger recipe collection.
———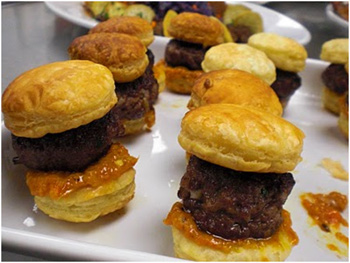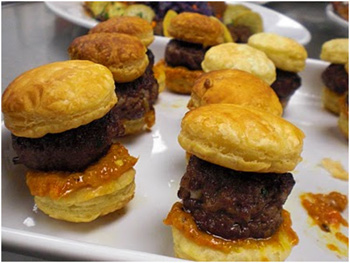 Very few things do not require any additional improvement, take the burger for example, a perfect burger is only a hot grill away but to truly enhance this already spectacular experience what do you do?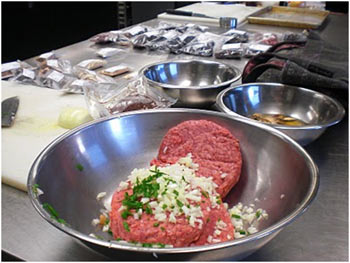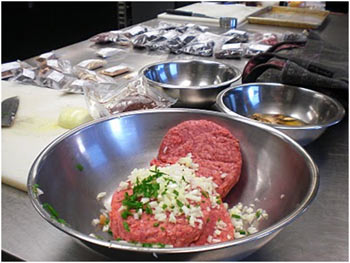 Kobe beef is what you do! This beef had such a pleasantly seductive aroma in its raw state that I had to exercise all kinds of restraint in not making this my little tartare sweetie. I quickly chopped up some onions and chives and added a generous amount of white pepper and a little salt and some demerara sugar and ignored the urge.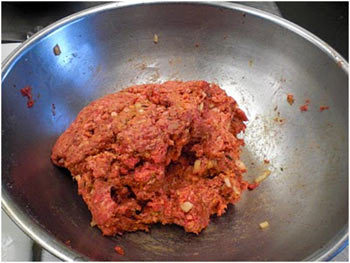 Mixed enough to pull it all together the beef now smelled even better, I was so wanting to eat it raw.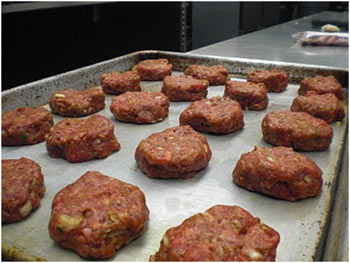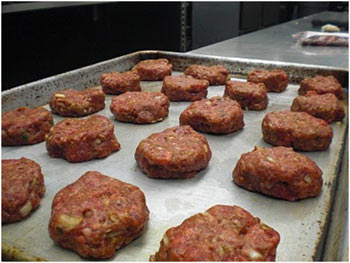 Row after row of bite size Kobe patties lined up like little burger soldiers.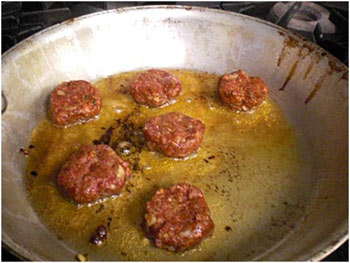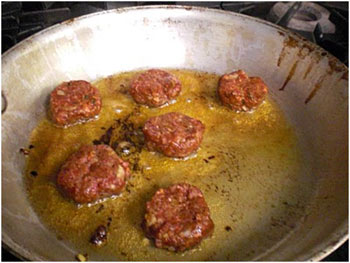 Snuggled into a hot pan with a little extra virgin olive oil the sugar did its trick, I wanted a crispy outside with a tender inside and thats exactly what I had.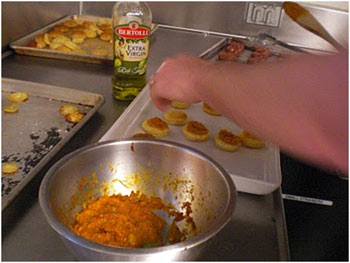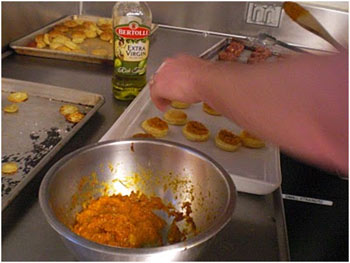 Assembling these was the hardest part. Why? You might ask? Because it was way too tempting to pop them in your mouth, thats why.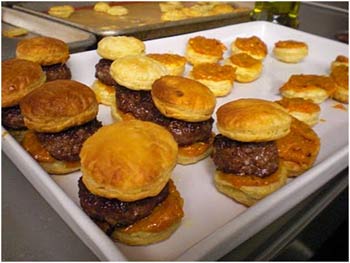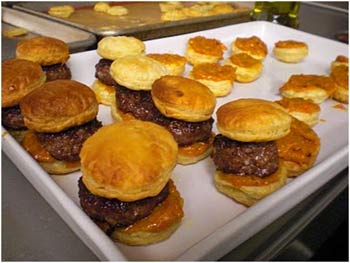 The "bun" is a little puff pastry round I cut out with a ring mold and pre-baked and the relish is roasted orange peppers and roasted garlic with a little salt and pepper. Kobe beef sliders on puff pastry are probably the only way to go at this point – my burger days have been jaded!
___________
Browse More:
Burger & Slider Recipes
Beef Recipes
Ground Meat Recipes
Fresh Chile & Pepper Recipes