"Nordic Track" Cocktail Recipe
This cocktail is grassy, refreshing & sweet with extra fruity bite from the lingonberry sauce garnish.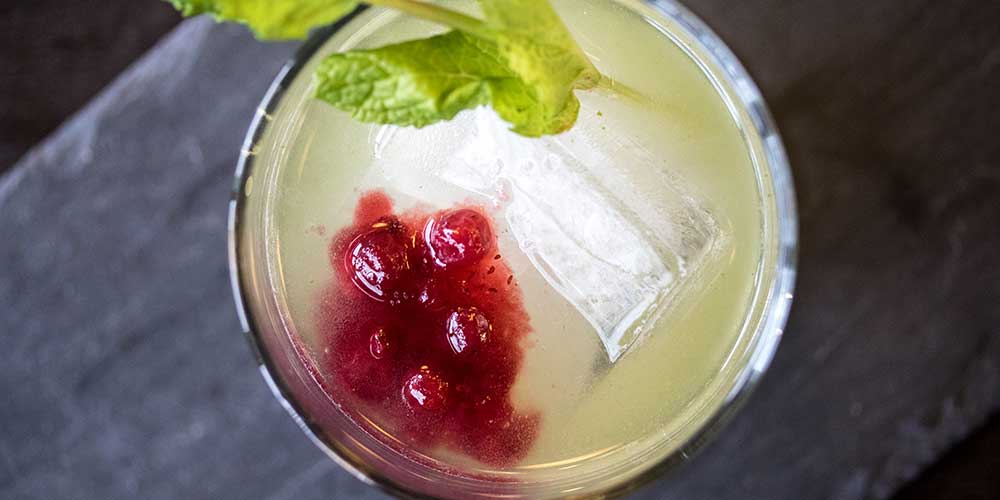 INGREDIENTS
2oz Aquavit

5 Fresh Mint Leaves

1/2oz Cucumber Vinegar

1/4oz Gum Syrup
Garnish:

1 tbsp Lingonberry Preserves

Mint Sprig
DIRECTIONS
1
Muddle the mint together with the vinegar in a mixing glass.
2
Add the gum syrup & aquavit, with ice.  Shake to chill & blend.  Strain into a Collins glass over a single large cube of ice.
3
Garnish the lingonberry jam & a mint sprig.
Recipe Developed by Jake Vorono