Mussels Escabeche with Saffron White Wine Mirepoix
This tapas pairs plump, tangy escabeche mussels with saffron & white wine infused onion, celery & carrot.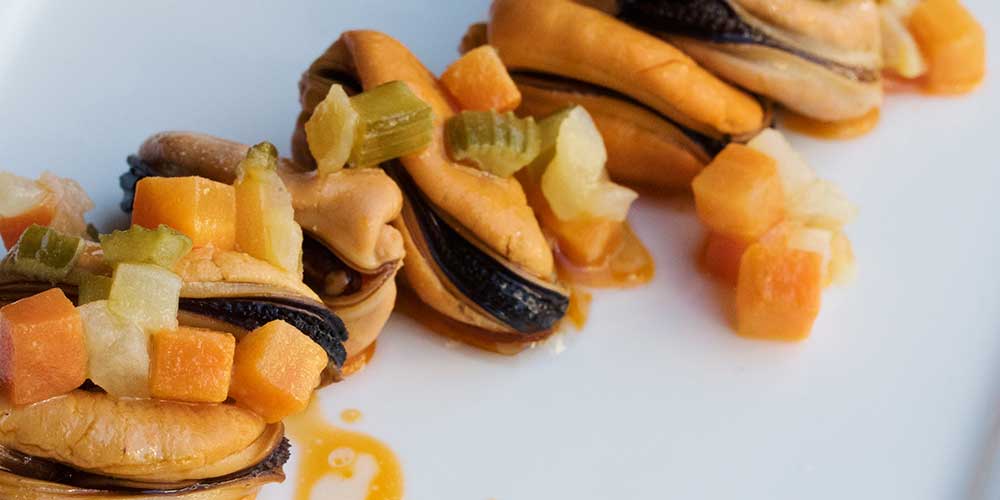 INGREDIENTS
1/3 cup small diced Onion

1/3 cup small diced Celery

1/3 cup small diced Carrot

1 1/2 tbsp Unsalted Butter

1/3 cup White Wine

5 Saffron Threads

1 Tin Mussels in Escabeche, drained
DIRECTIONS
1
Melt the butter in a frying pan over high heat.
2
Sweat
the onion, celery & carrot until softened.
3
Pour the wine into the pan and add the saffron.
4
Bring the wine to a simmer and cook until the wine has reduced by half (about 8 minutes).
5
Strain the liquid off of the mirepoix & reserve the vegetables.
6
Lay the mussels out on the plate, then spoon some of the mirepoix over them.