Maple Syrup Old Fashioned
This twist on the traditional Old Fashioned cocktail adds cherry & maple notes.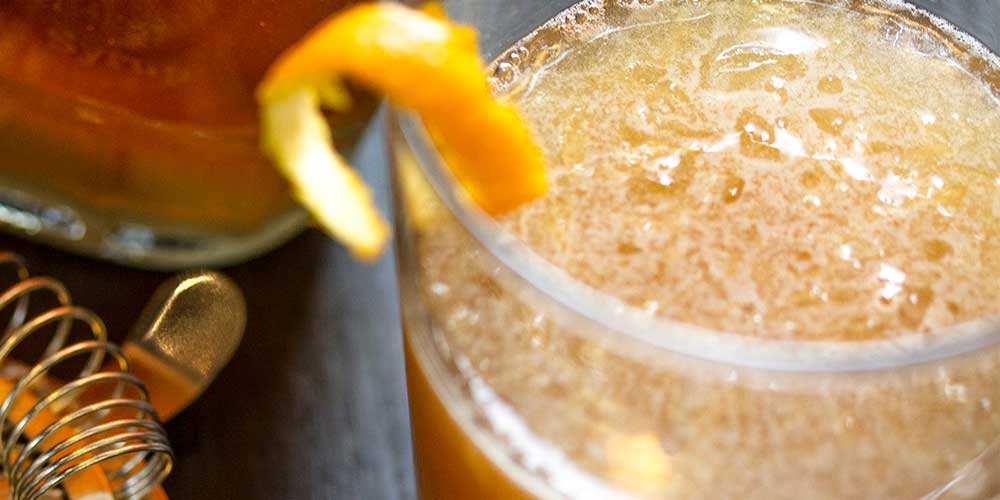 INGREDIENTS
2oz Bourbon (we recommend Buffalo Trace)

½ oz Luxardo Maraschino Liqueur

1 Luxardo Cherry

1 ½" wedge of Orange

½ oz Bourbon Barrel Aged Maple Syrup
Garnish: Orange Zest Twist
1 Luxardo Cherry
DIRECTIONS
1
In the bottom of a cocktail shaker, muddle the orange wedge and a Luxardo cherry with the Luxardo maraschino and bourbon maple syrup.  Muddle until the cherry and orange form a paste.
2
Add six cubes of ice and the bourbon.  Shake to combine until well chilled.
3
Put the orange twist on the edge of a glass, put the remaining Luxardo cherry in the bottom.
4
Strain in the drink.  Serve.