Make Your Own Chile Powder
DIRECTIONS
Here's how to make Homemade Chile Powder
1
De-stem the chiles (if they have stems).  You can remove the seeds too to reduce the heat, but we left ours in.  We are using
dried de arbol peppers
here.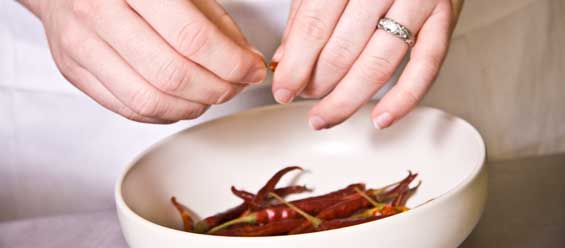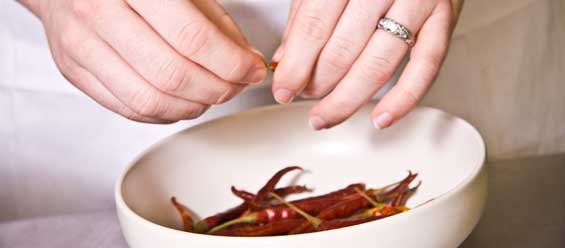 2
Dry toast them on a medium heat until fragrant (about 7-8 minutes.) Keep watch over them, if you overdo it, the flavor will be acrid. (We find that toasting chilies on a skillet works best, but you can toast them in a oven too.)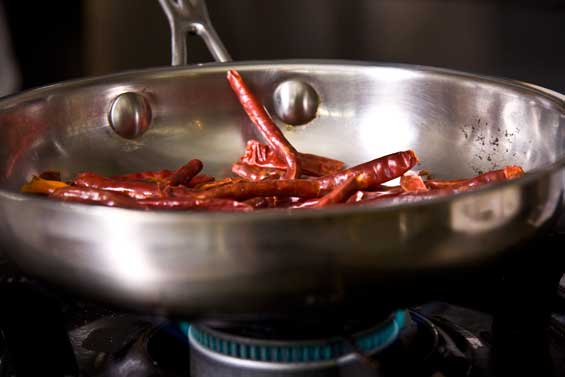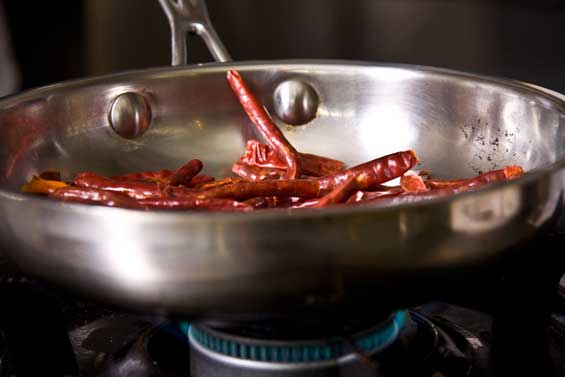 3
Grind the toasted pepper in a spice or coffee grinder.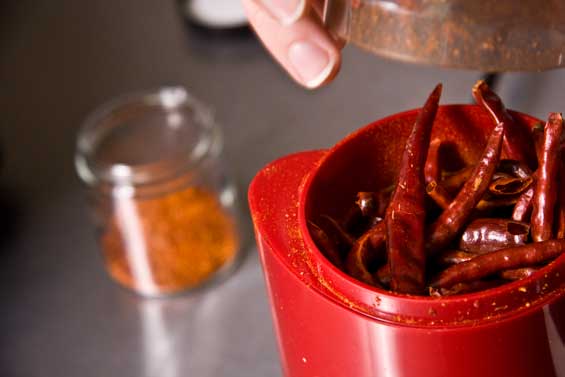 4
When you need to clean out the grinder, grind up some white rice and wipe it clean with a dry cloth.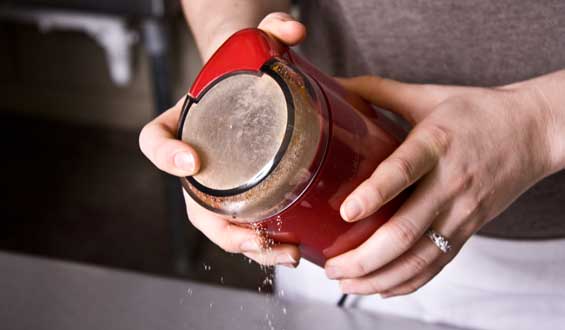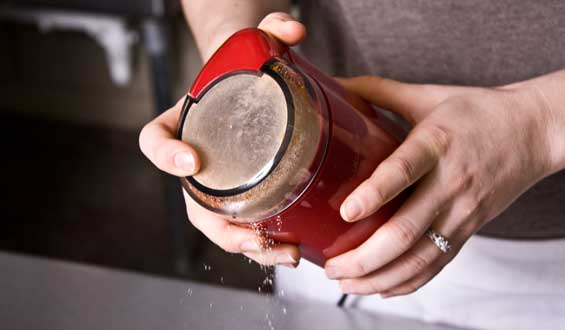 Any bulk dried chilies can be used to make chili powder at home.  Dried chipotle chilies, and dried habanero peppers work well.  Dried aji panca peppers can be used instead for a more mild and fruity chili powder, and ground thai chilies work well in Asian-influenced dishes.
If you're planning on using a lot of chili powder and don't want to go through this process, browse our bulk chili powders, each made from just one variety of chili for pure flavors.